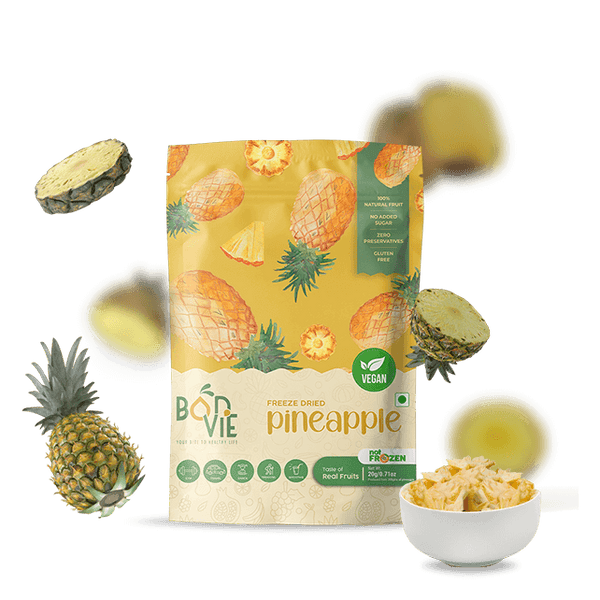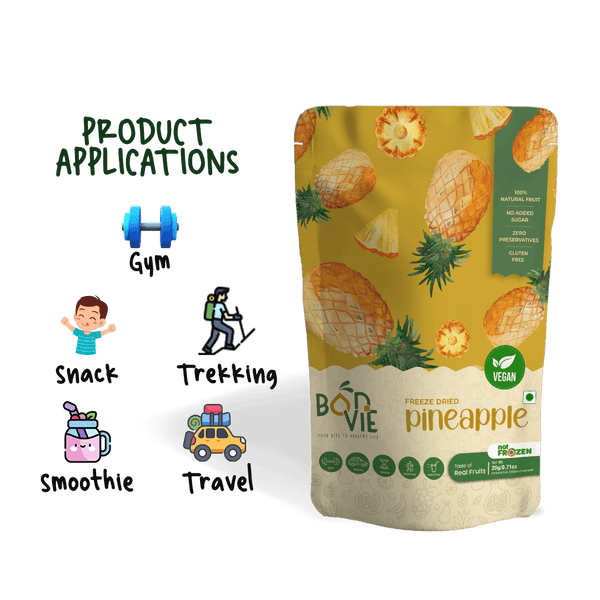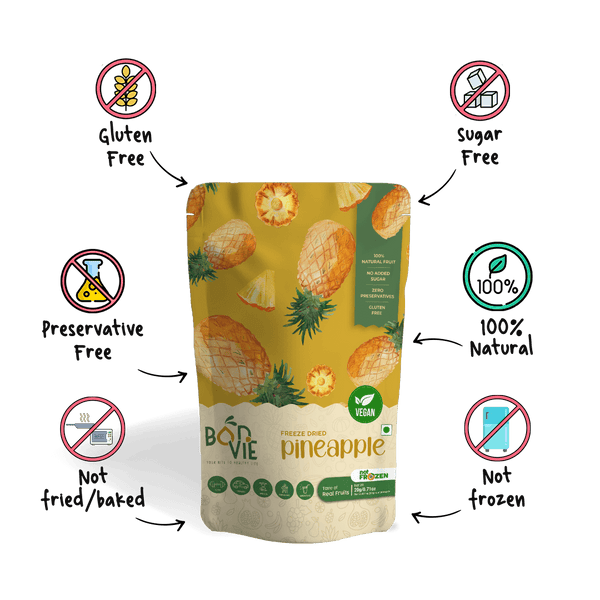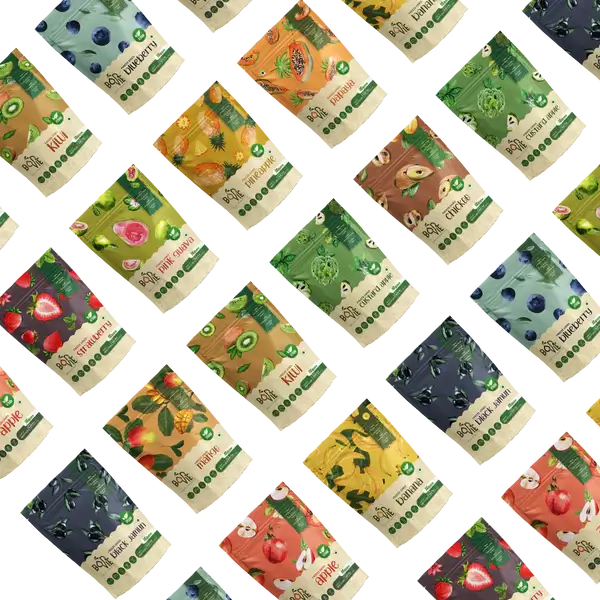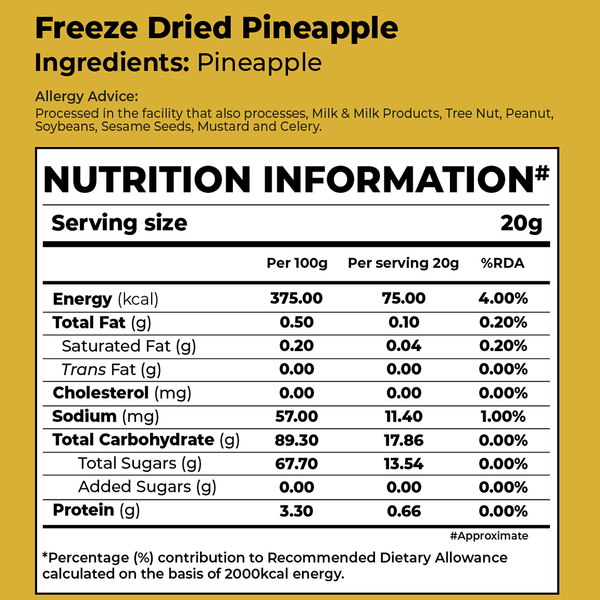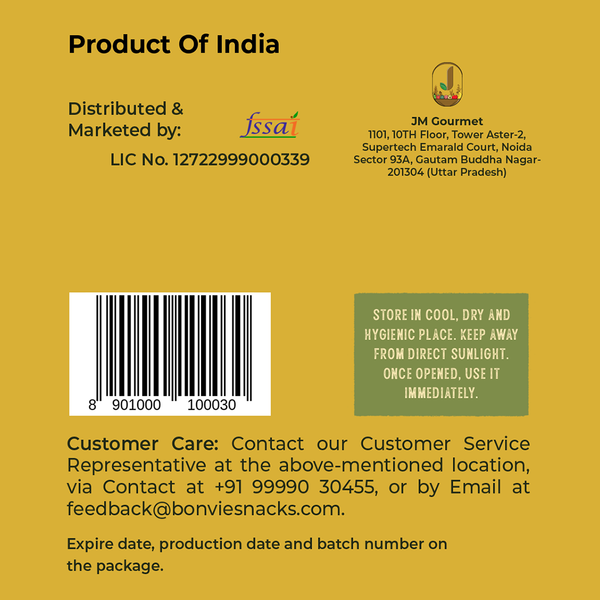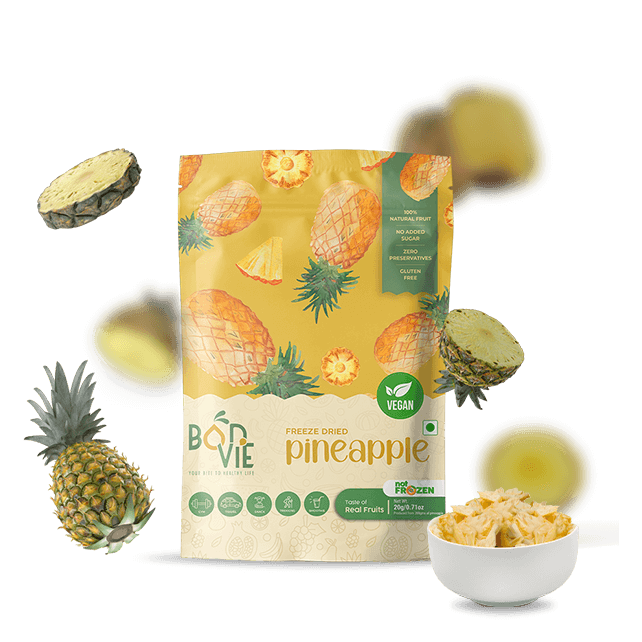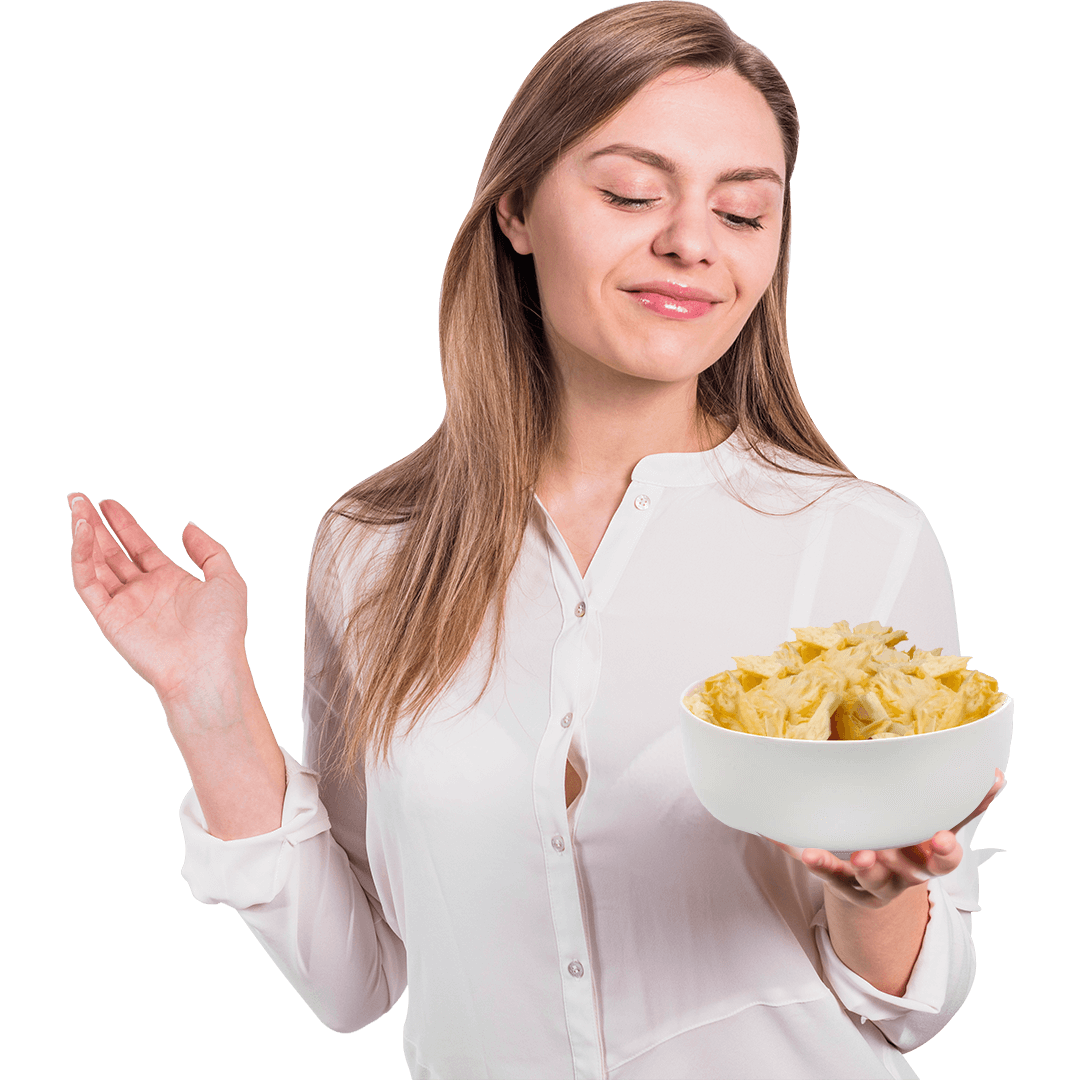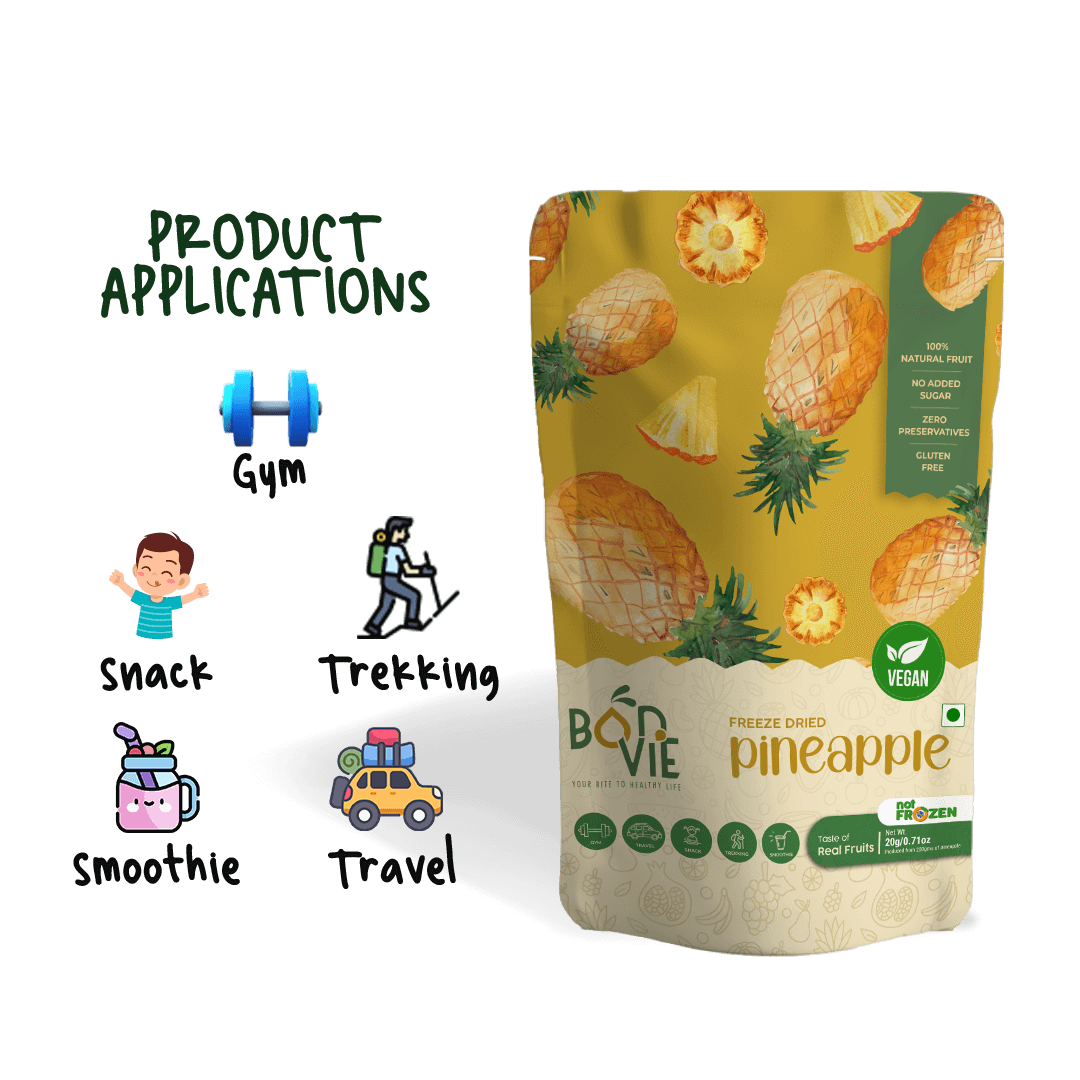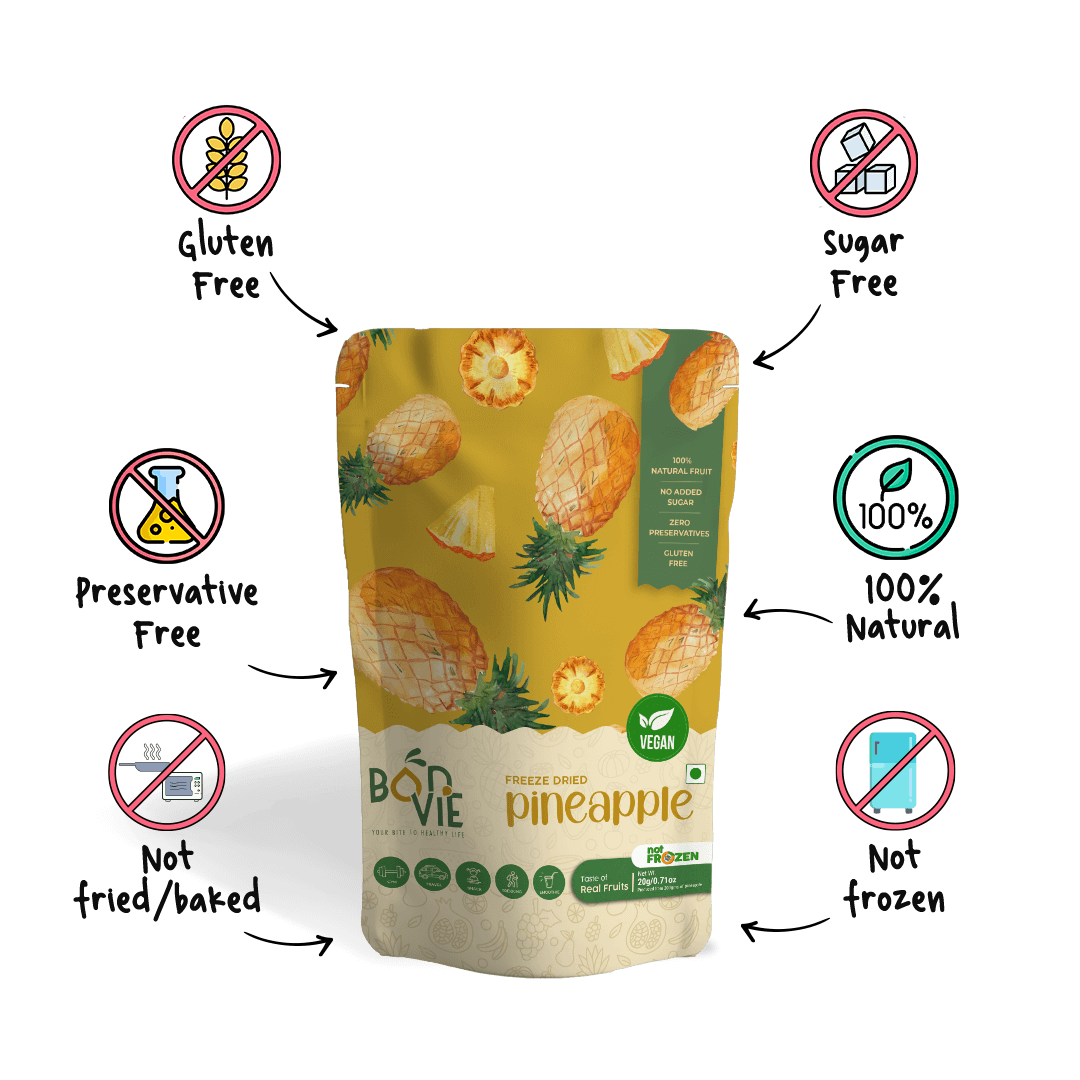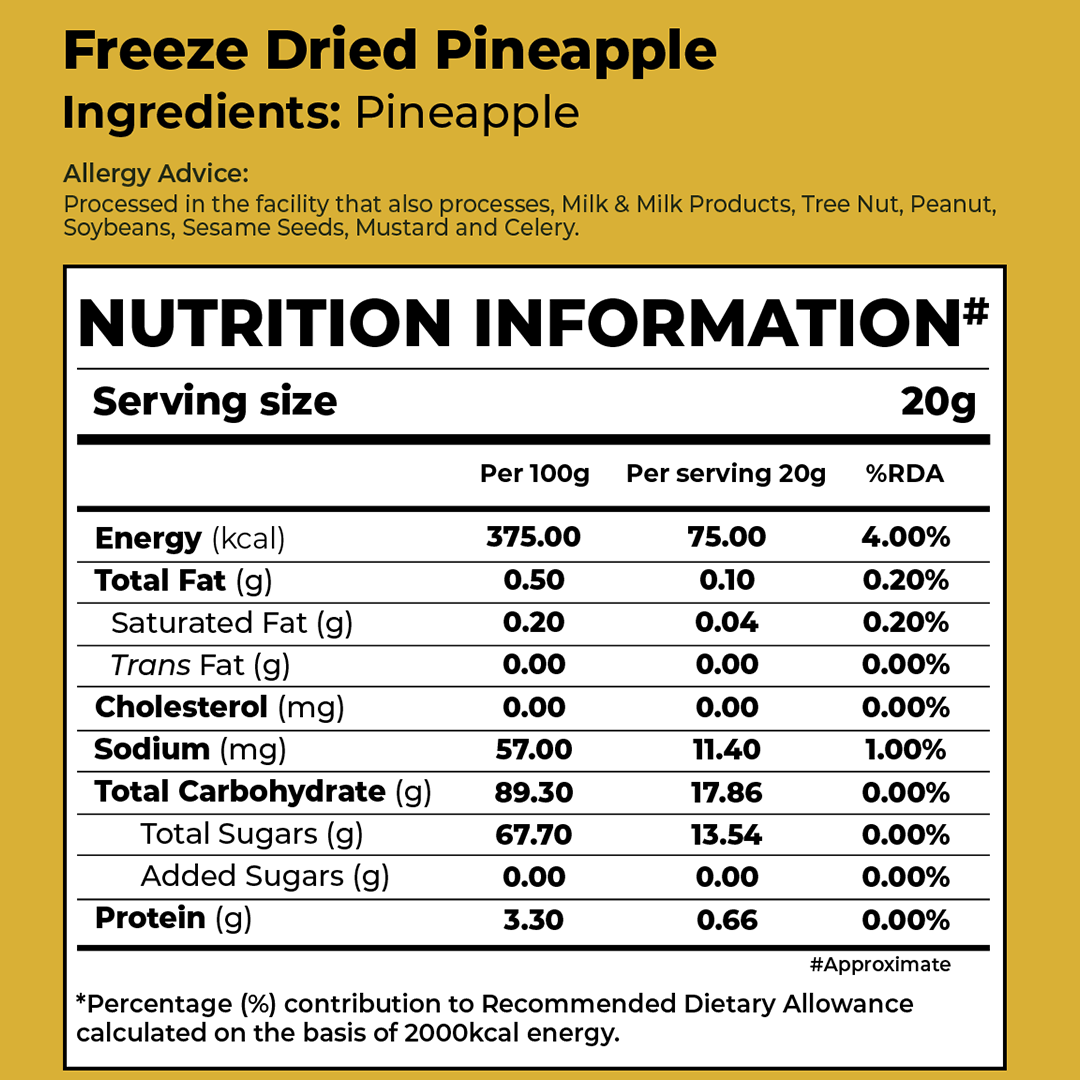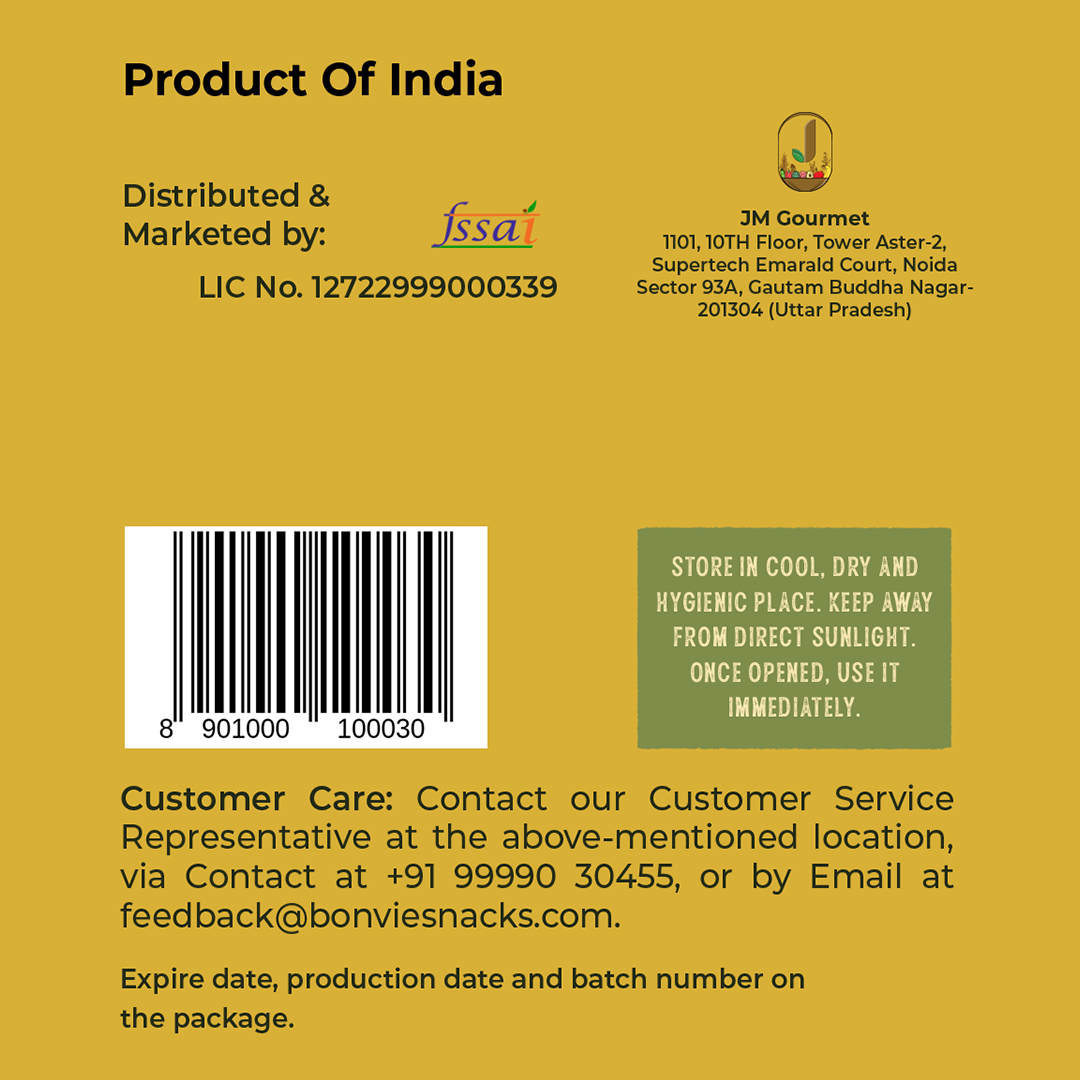 100% Real Fruit
Indulge in the goodness of 100% real fruit with our Freeze-Dried crunchy fruit snack.
Healthy & Crunchy Snack
Experience the perfect balance of health & crunch with our healthy fruit snack perfect for vegans.
Flavourful Treats
Delight your taste buds with a burst of incredible flavors.
Fruit Like Nutritions
Savor the natural goodness & nutritional value of real fruits in every bite.
No Added Sugar
Our Freeze-Dried fruit snack is naturally sweetened for guilt-free snacking.
No Gluten
Enjoy the freedom of gluten-free goodness with a delectable taste.
No Artificial Preservatives
Treat yourself to preservative-free deliciousness.
Not Baked or Frozen
Taste the pureness of Freeze-Dried fruit snacks carefully crafted without baking or freezing.
Taste the essence of Kerala with Bonvie Freeze-Dried Pineapple. Handpicked at peak ripeness, this tropical treat is freeze-dried to preserve its sweet and tangy flavours.
Experience the tropical delight of Bonvie Freeze-Dried Pineapple. Picture yourself strolling through sun-soaked pineapple fields in Kerala, where each pineapple is carefully handpicked. With every bite, enjoy the burst of sweet and tangy flavours that transport you to a tropical paradise. Indulge guilt-free, knowing our pineapples are vegan and cruelty-free. Take a moment to escape and enjoy the sunshine, breeze, and irresistible taste of pineapple in every delicious piece.
With its tropical allure, pineapple is a juicy delight.Packed with vitamins and antioxidants, pineapple supports digestion, heart health, and boosts your skin's natural radiance.
Health never tasted this YUMMY!
Pouring passion and expertise into every step of creating Freeze Dried Snacks & ensuring that only the pure essence of nutritional goodness is endured.
Our freeze-dried crunchy fruit snacks are packed with vital nutrients, antioxidants and luscious flavors of fruits that nourishes both, body and soul.
Get 'Your Bite to Healthy Life' NOW!!
Happpy to have..will try their other range also
Such a good healthy option for everyone
free from preservatives..I don't need to think before giving to my children
Pineapples have always been my favourite andthis has to be in my list