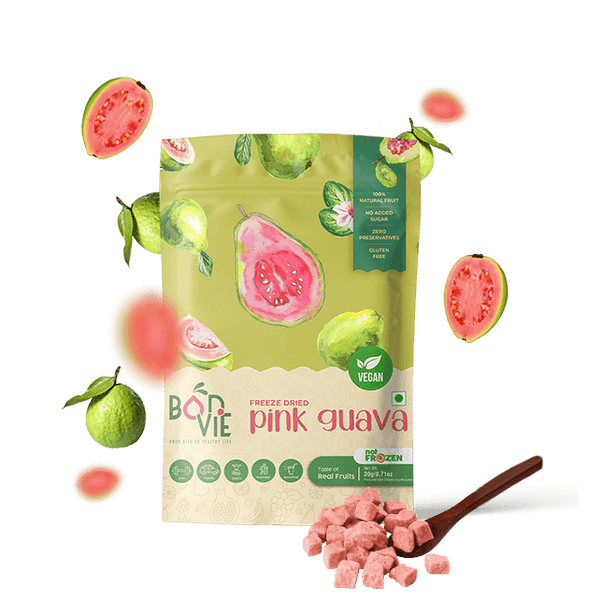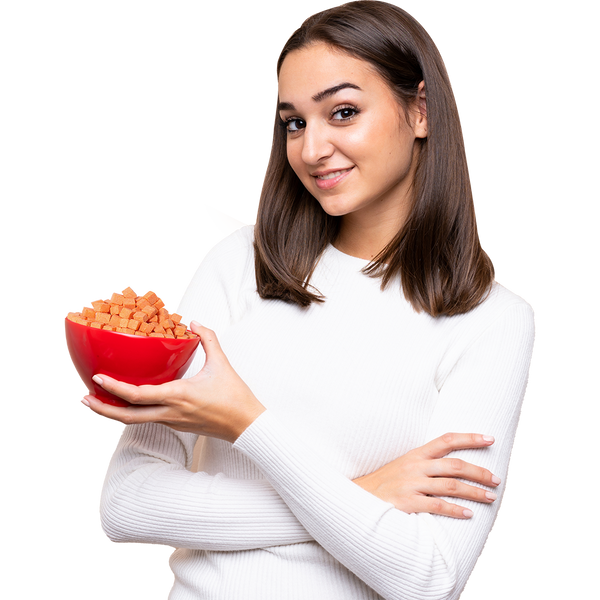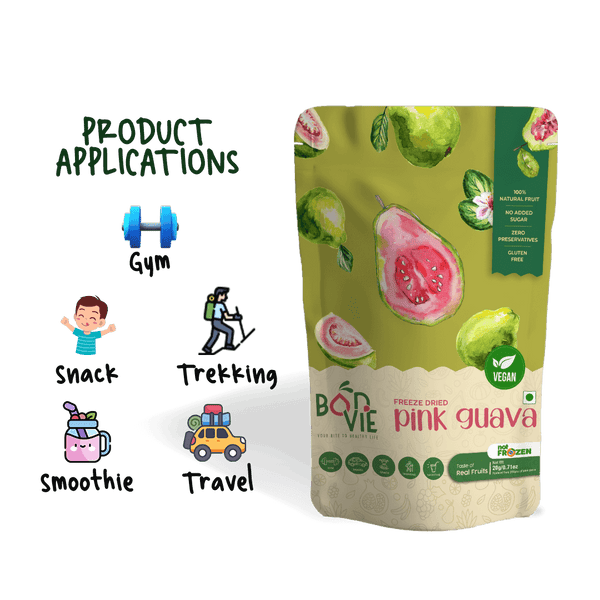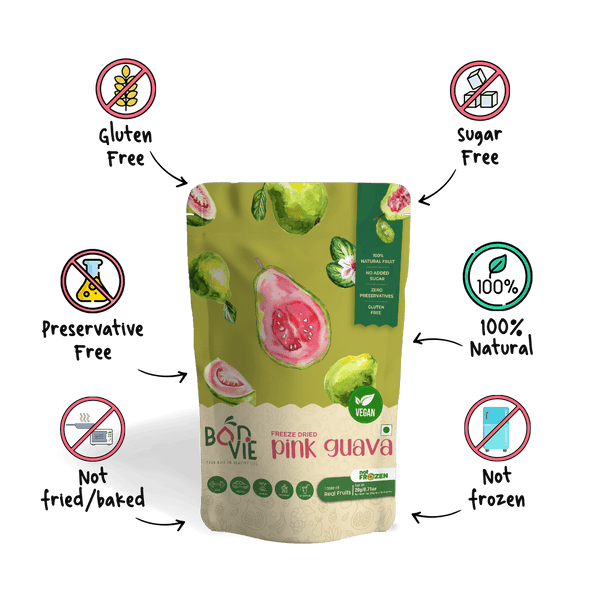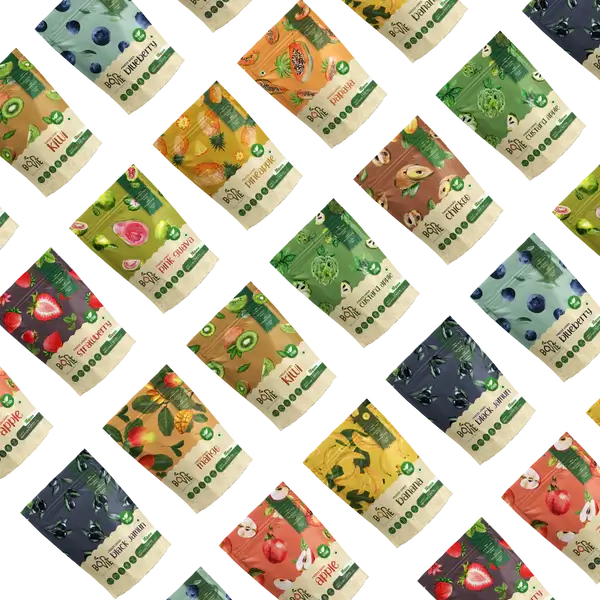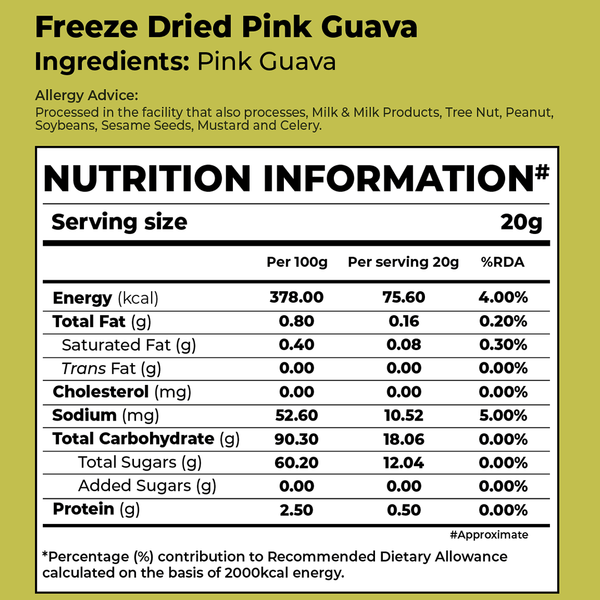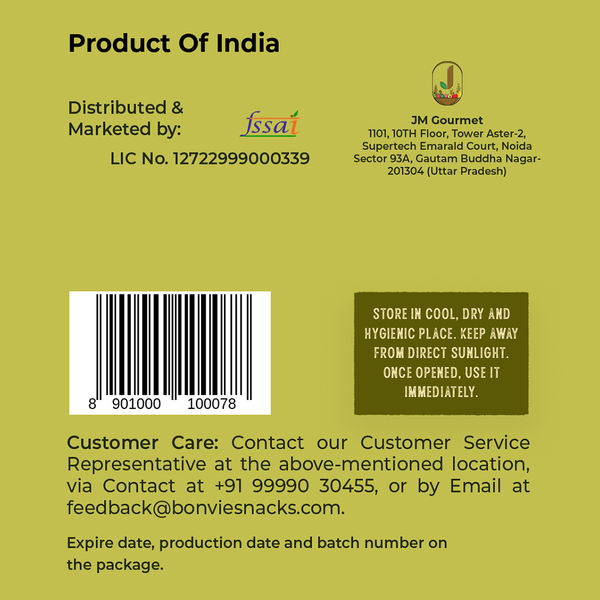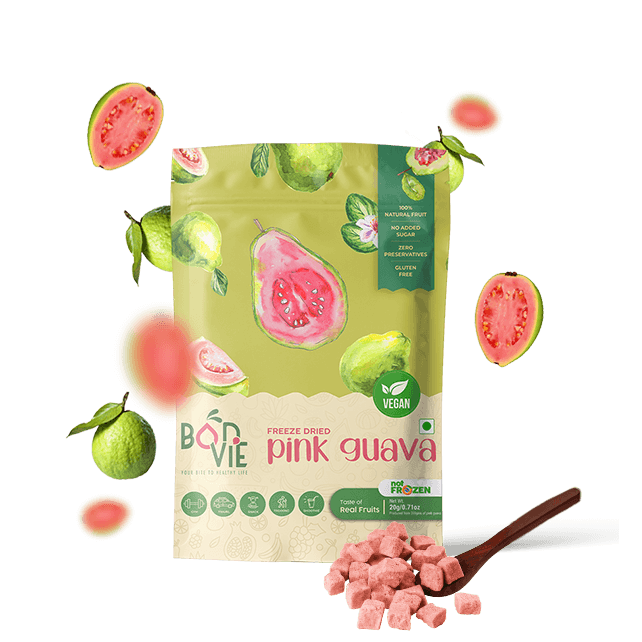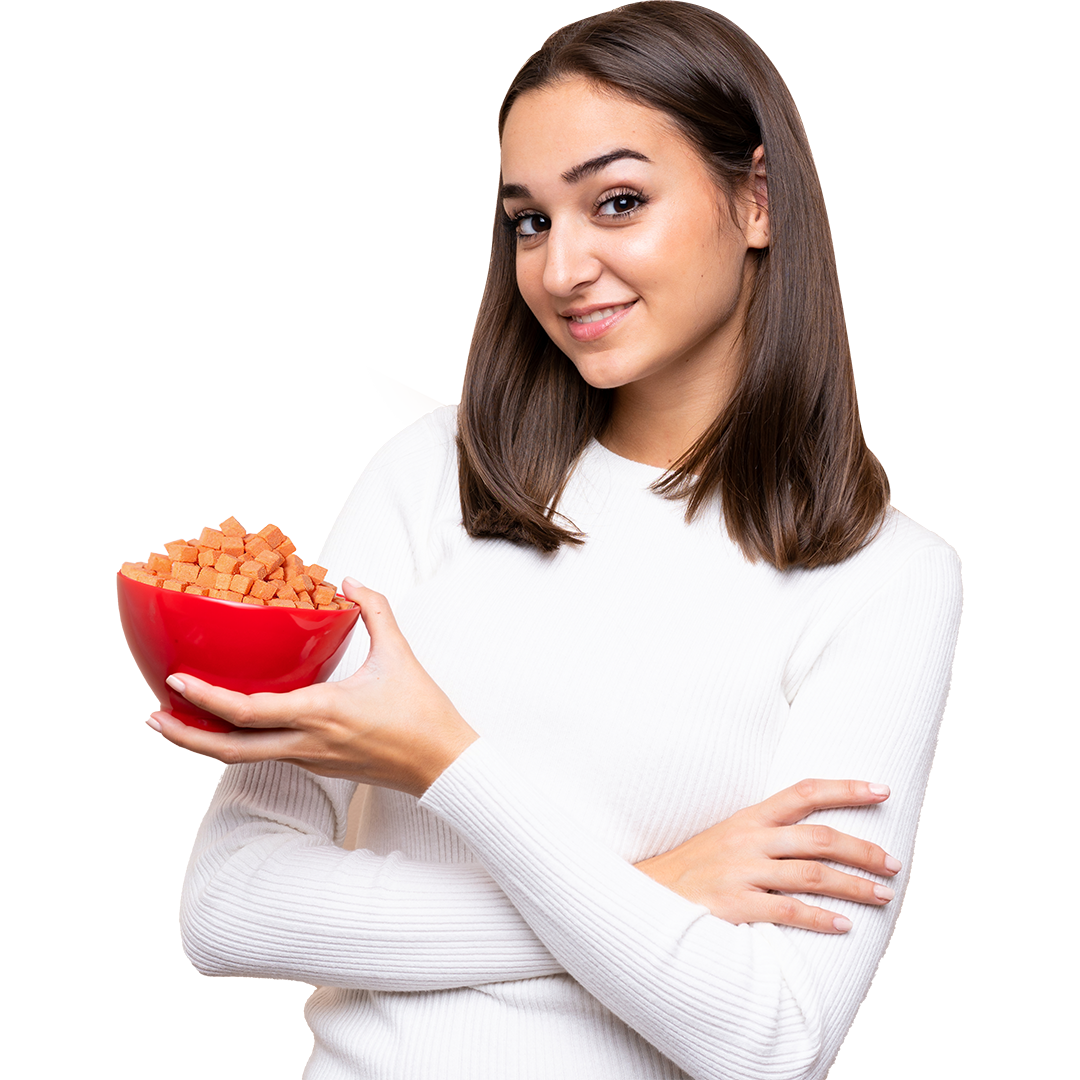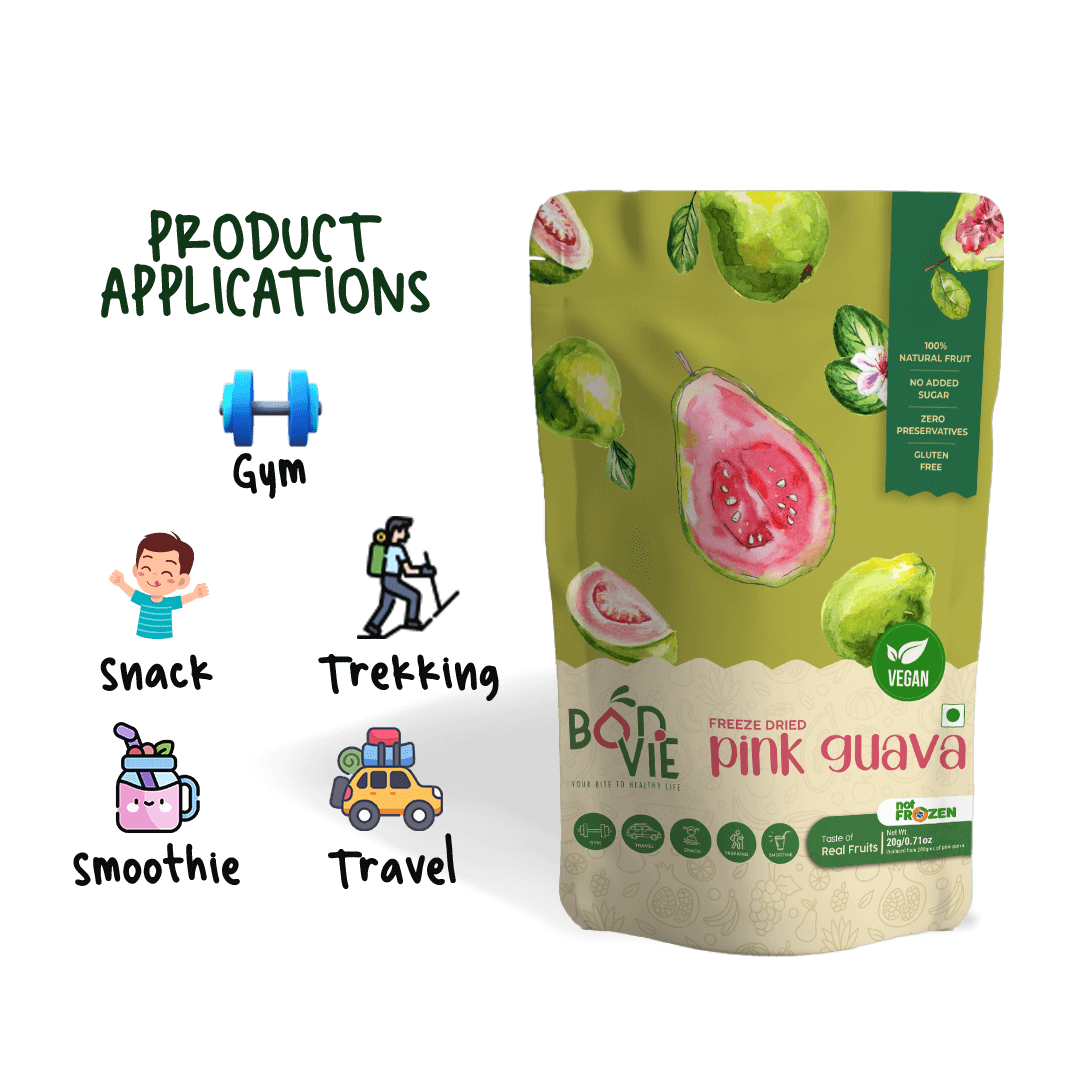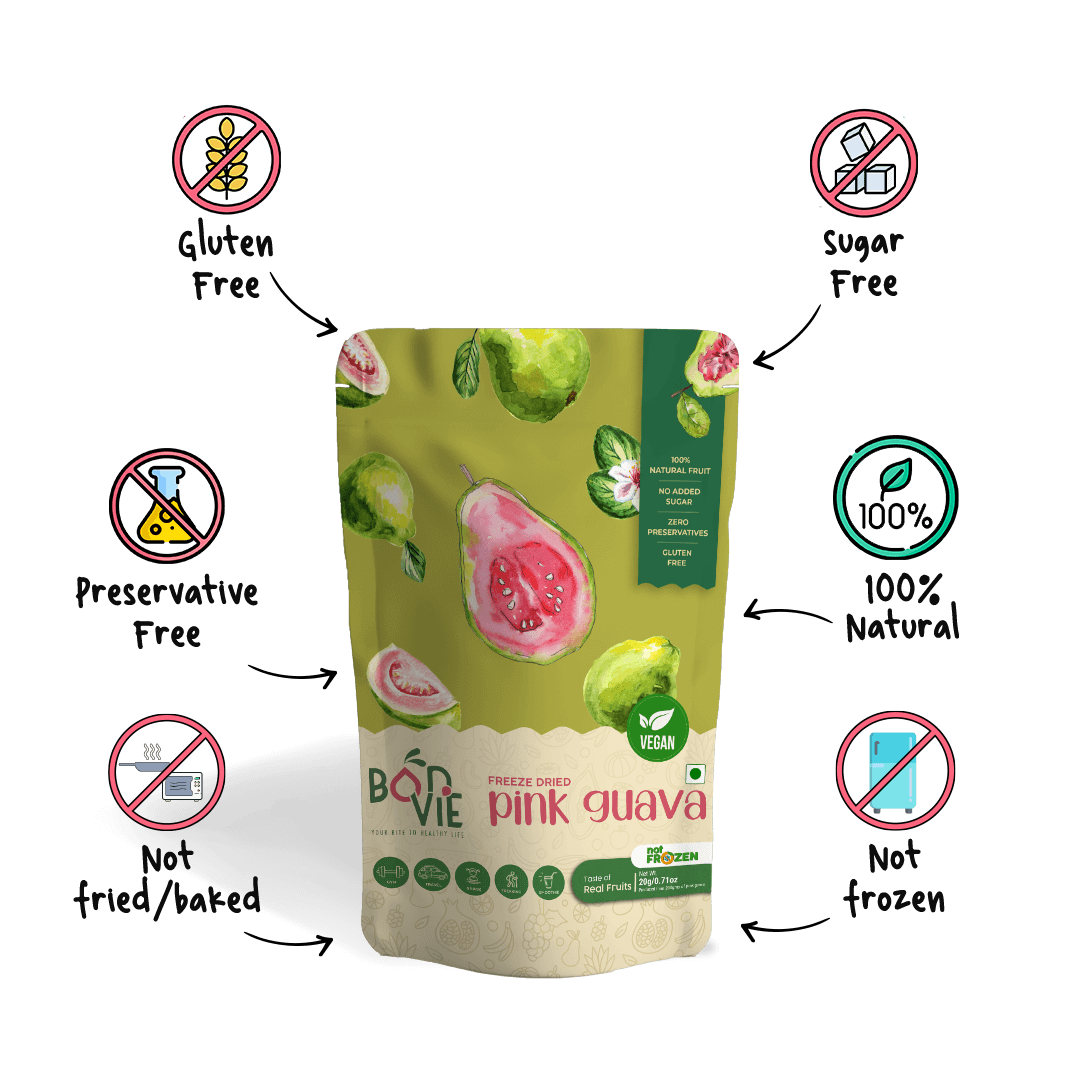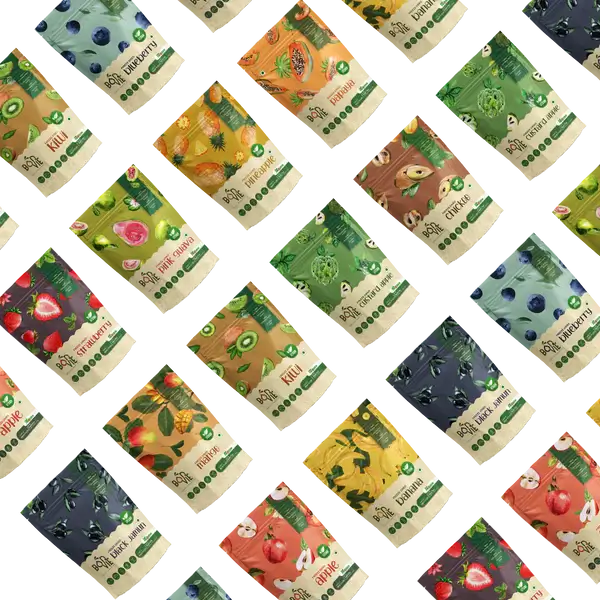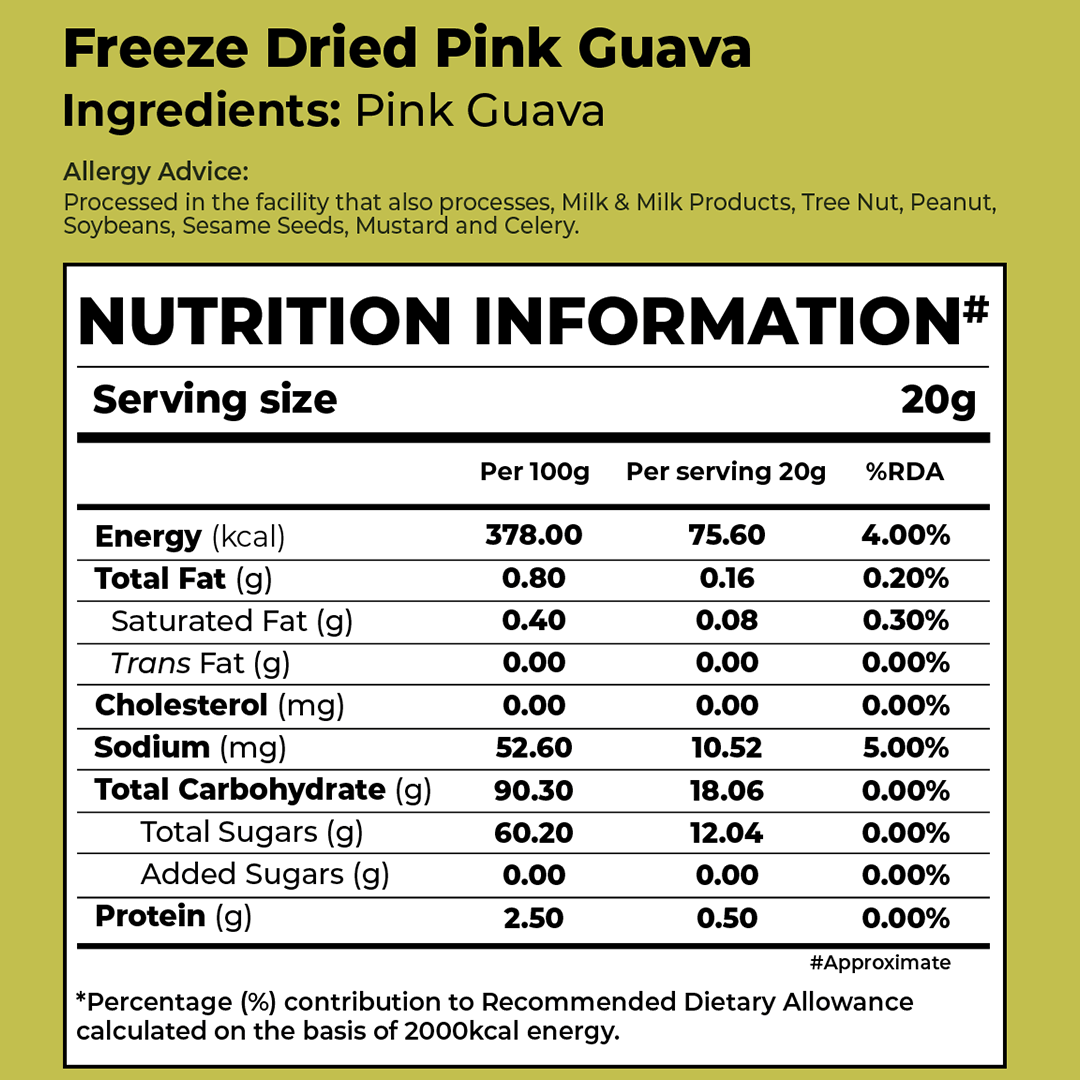 100% Real Fruit
Indulge in the goodness of 100% real fruit with our Freeze-Dried crunchy fruit snack.
Healthy & Crunchy Snack
Experience the perfect balance of health & crunch with our healthy fruit snack perfect for vegans.
Flavourful Treats
Delight your taste buds with a burst of incredible flavors.
Fruit Like Nutritions
Savor the natural goodness & nutritional value of real fruits in every bite.
No Added Sugar
Our Freeze-Dried fruit snack is naturally sweetened for guilt-free snacking.
No Gluten
Enjoy the freedom of gluten-free goodness with a delectable taste.
No Artificial Preservatives
Treat yourself to preservative-free deliciousness.
Not Baked or Frozen
Taste the pureness of Freeze-Dried fruit snacks carefully crafted without baking or freezing.
Made with carefully selected guavas sourced directly from the farms of Allahabad, Uttar Pradesh. These guava fruits are freeze-dried to perfection, resulting in a delightful combination of crispy texture, vibrant flavours, and essential nutrients.
Picture this: bite-sized guava treats bursting with vibrant flavours, conveniently ready to satisfy your cravings anytime, anywhere. No need to wait for guava season, these little delights bring the taste of sweet guavas right to your fingertips. And here's the best part - they're vegan and cruelty-free, so you can enjoy every bite, guilt-free.
A nutritious fruit to adore, that boosts the immunity and keeps you strong to the core! . It's a vitamin C champion, boosting your immune system and keeping you strong. With high fibre content, guava aids digestion and promotes a healthy gut.
Health never tasted this YUMMY!
Pouring passion and expertise into every step of creating Freeze Dried Snacks & ensuring that only the pure essence of nutritional goodness is endured.
Our freeze-dried crunchy fruit snacks are packed with vital nutrients, antioxidants and luscious flavors of fruits that nourishes both, body and soul.
Get 'Your Bite to Healthy Life' NOW!!
There is crunch in every bite that u can actually feel its taste in every bite you eat
They are so easy to carry and so handy that can take it anywhere
The taste is really so good and crunchy