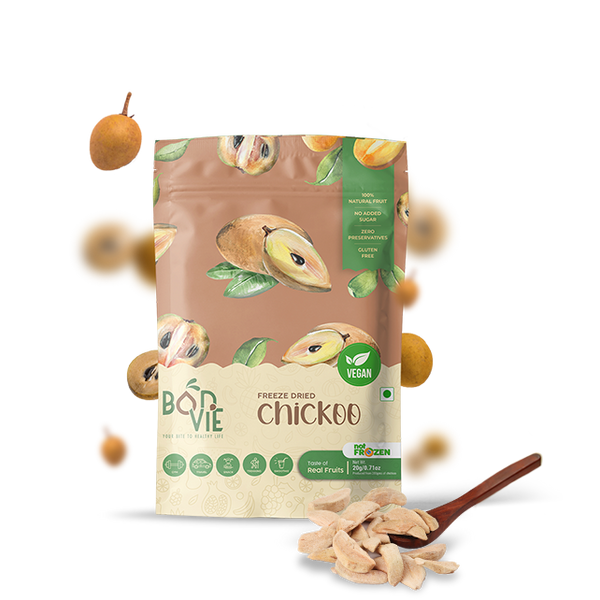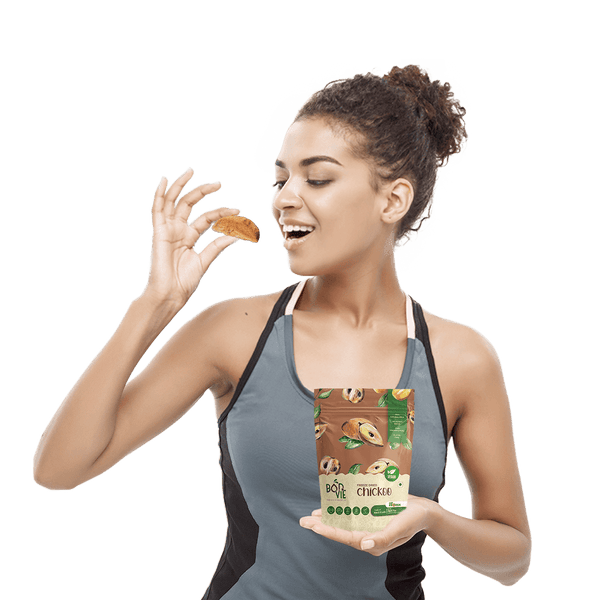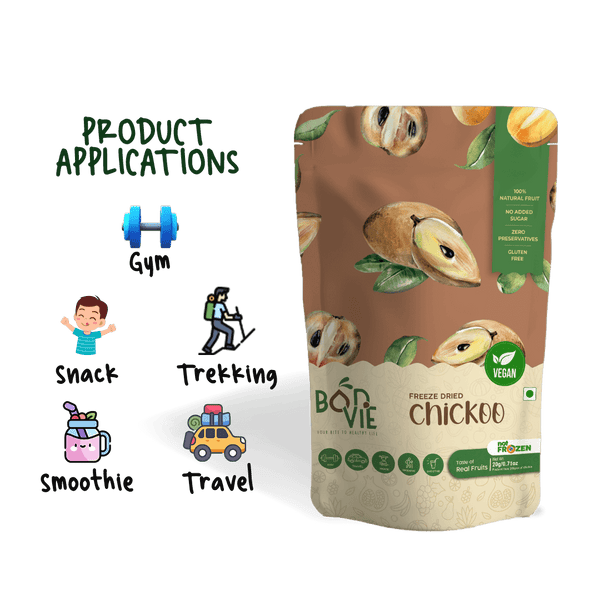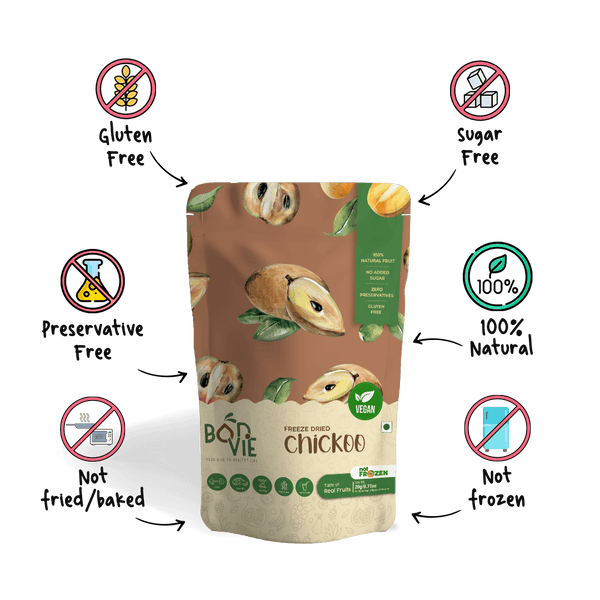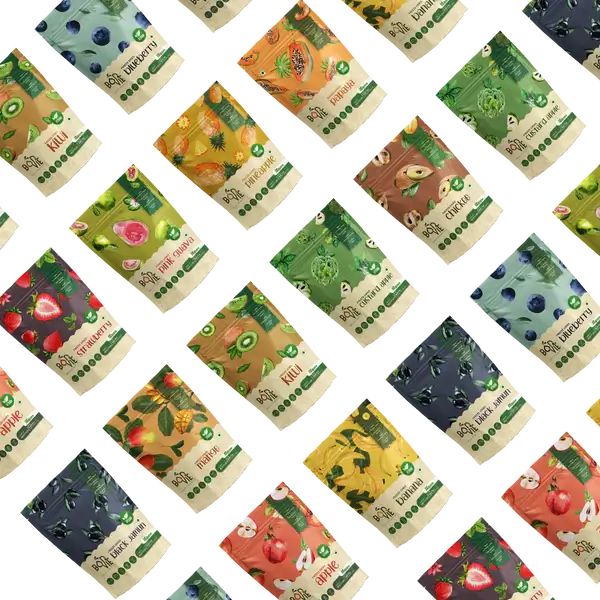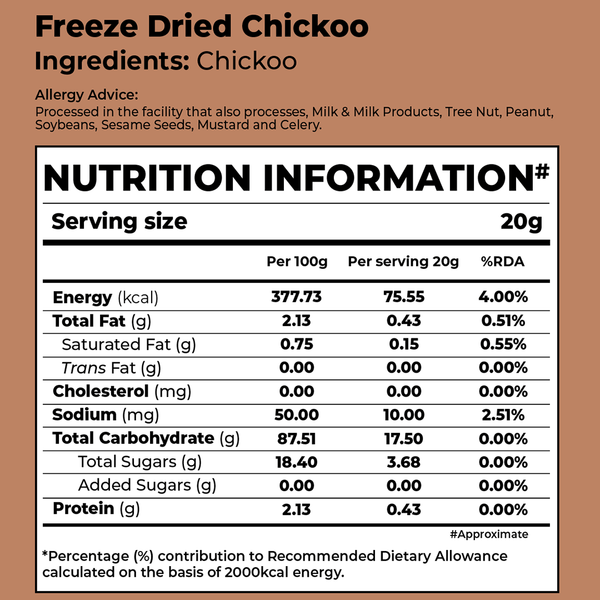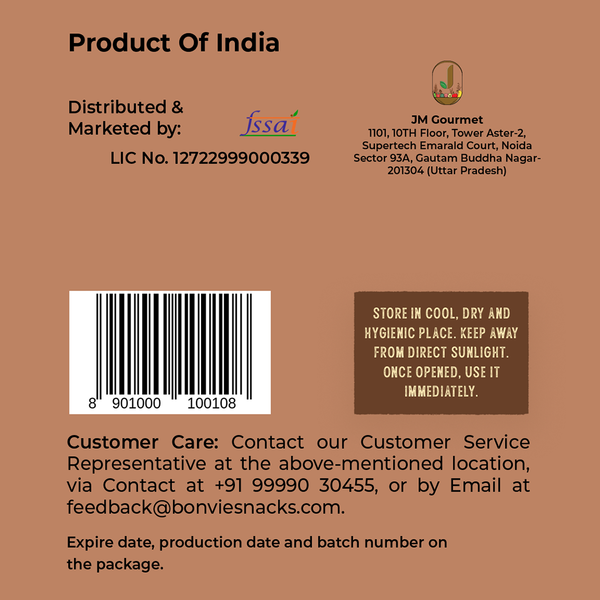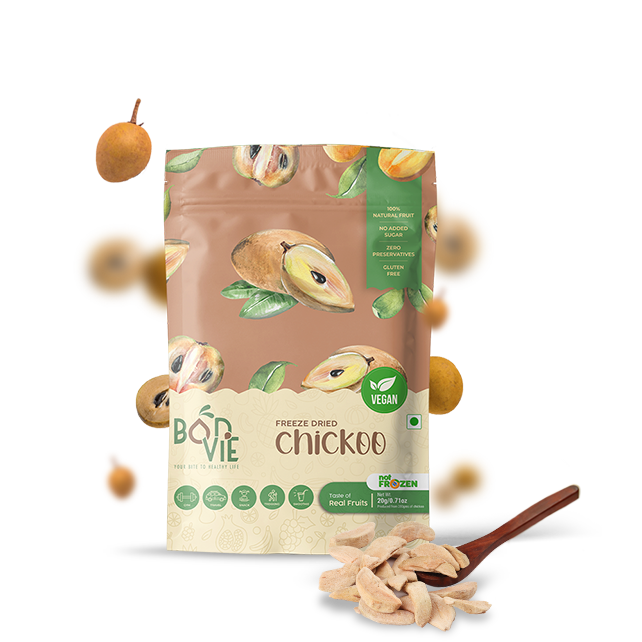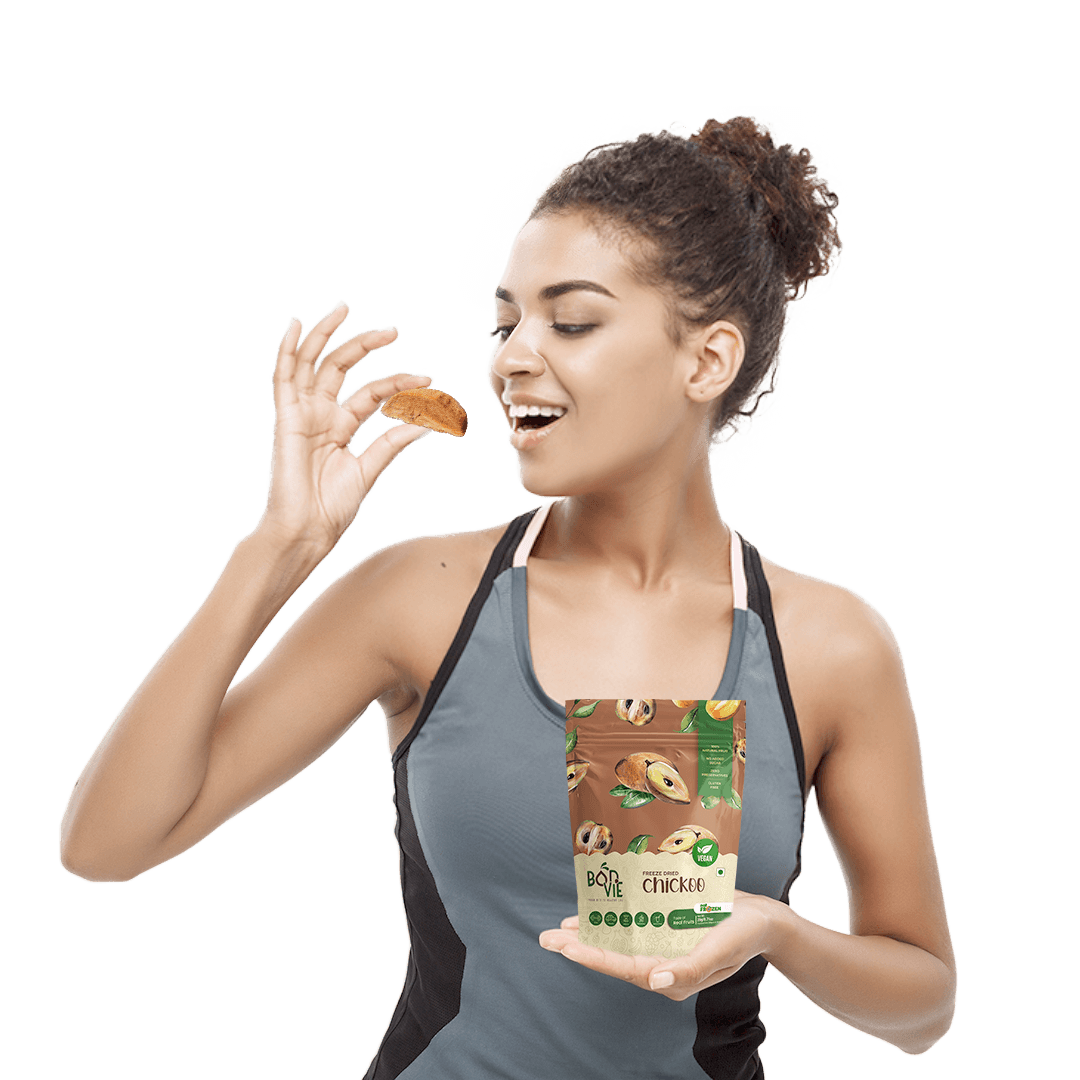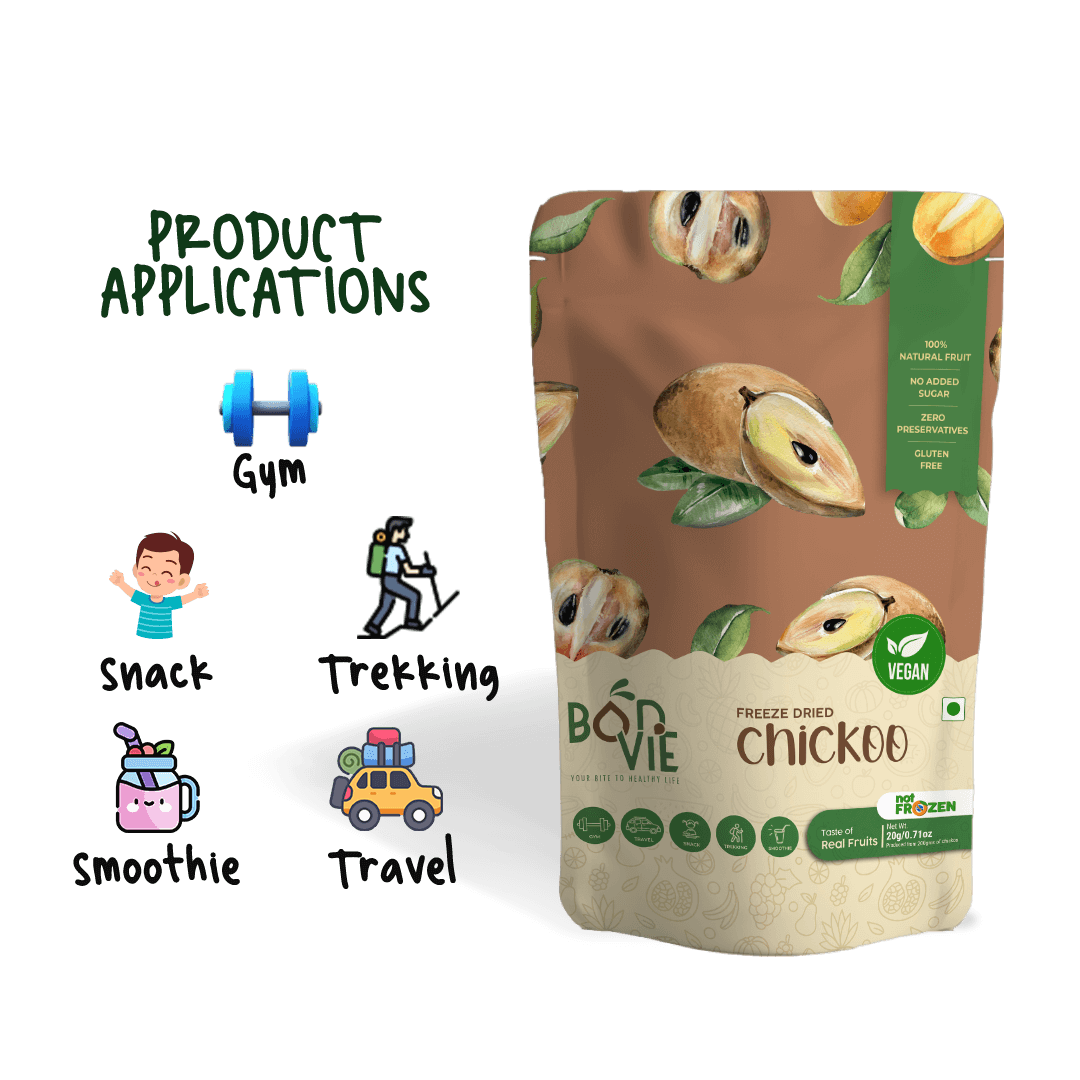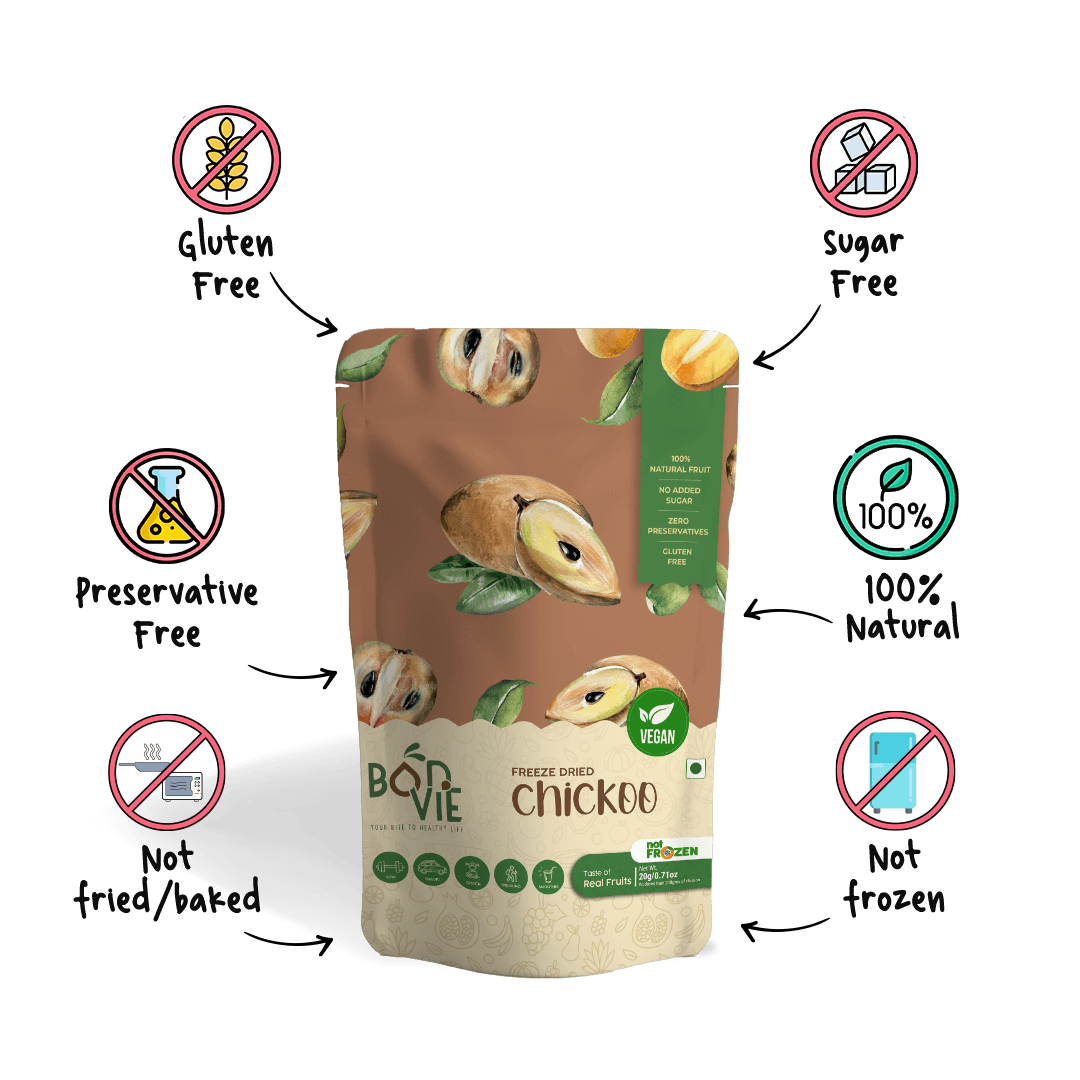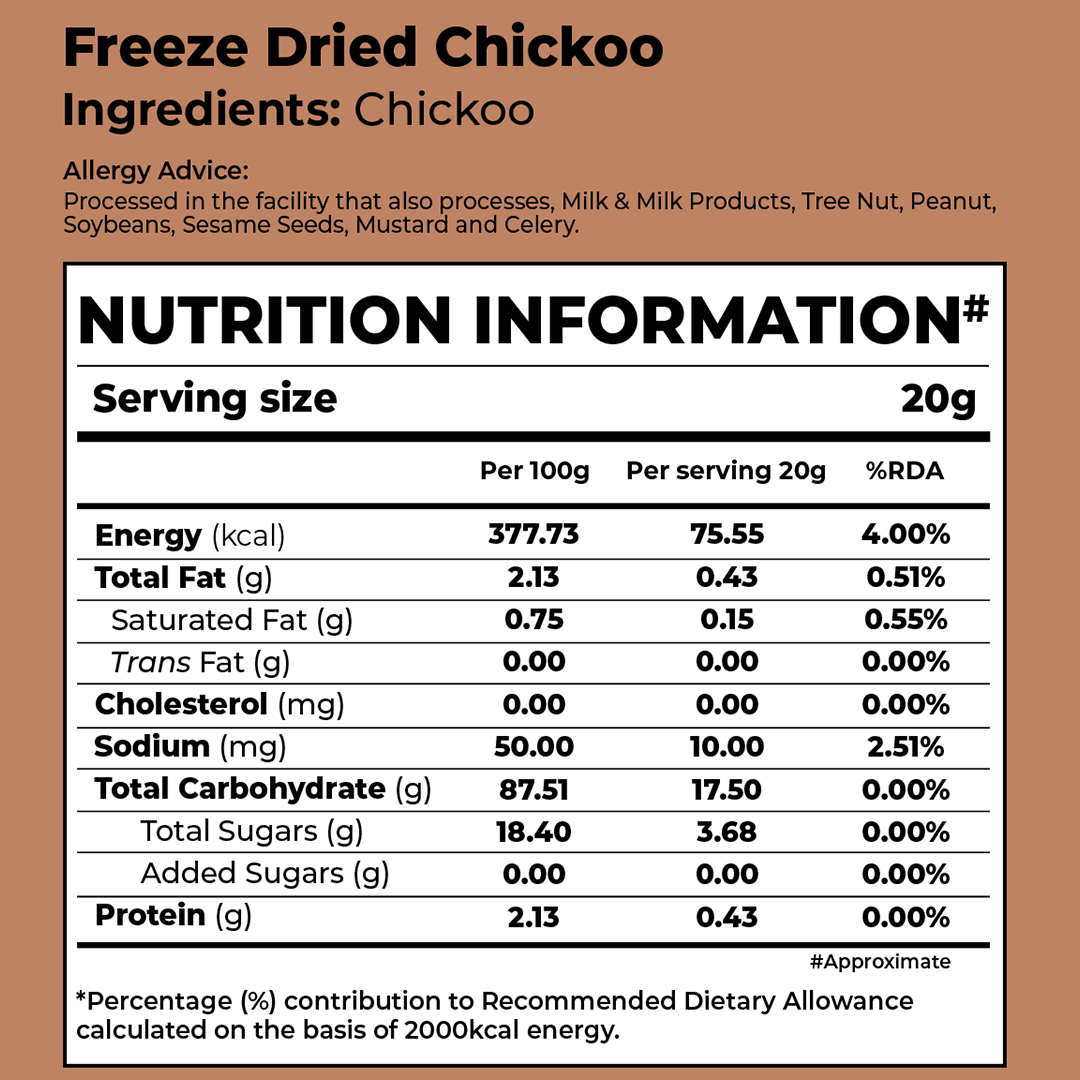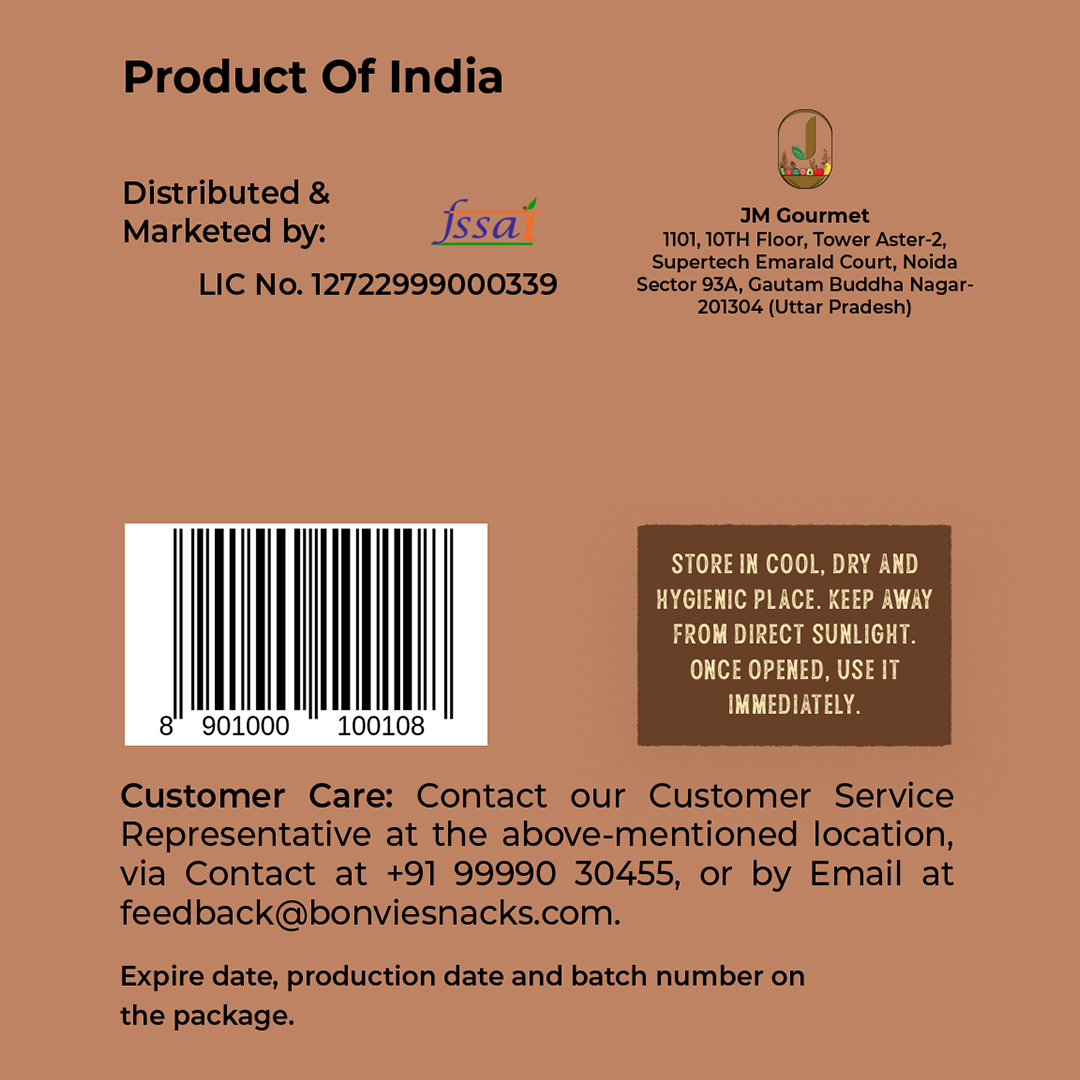 100% Real Fruit
Indulge in the goodness of 100% real fruit with our Freeze-Dried crunchy fruit snack.
Healthy & Crunchy Snack
Experience the perfect balance of health & crunch with our healthy fruit snack perfect for vegans.
Flavourful Treats
Delight your taste buds with a burst of incredible flavors.
Fruit Like Nutritions
Savor the natural goodness & nutritional value of real fruits in every bite.
No Added Sugar
Our Freeze-Dried fruit snack is naturally sweetened for guilt-free snacking.
No Gluten
Enjoy the freedom of gluten-free goodness with a delectable taste.
No Artificial Preservatives
Treat yourself to preservative-free deliciousness.
Not Baked or Frozen
Taste the pureness of Freeze-Dried fruit snacks carefully crafted without baking or freezing.
Grown and Nurtured in the fresh soil of Maharashtra. Our Sapodillas are hand picked at the perfect moment of ripeness. They are then freeze-dried to lock in their nutrients and flavour, resulting in a delicious & healthy snack!
Made with real Sapodilla, our freeze dried sapodilla snack is the perfect way to satisfy your sweet tooth! Enjoy the taste of sapodilla/chikoo anytime, anywhere with our Freeze-Dried Sapodilla, made up of 100% real soft & creamy chikoo, free of added sugar and preservatives. It is vegan, gluten-free, and non-GMO. It is also a good source of antioxidants, vitamin A, and minerals. So next time you're looking for a healthy, delicious snack, reach for Bonvie freeze-dried sapodilla.
A fruit with big black seeds, and tastes like heaven when peeled, Sapodilla is soft & creamy in texture. The fruit has numerous health benefits as it improves digestion & your heart's health. It is also a good source of Vitamin A which enhances your skin & hair health.
Health never tasted this YUMMY!
Pouring passion and expertise into every step of creating Freeze Dried Snacks & ensuring that only the pure essence of nutritional goodness is endured.
Our freeze-dried crunchy fruit snacks are packed with vital nutrients, antioxidants and luscious flavors of fruits that nourishes both, body and soul.
Get 'Your Bite to Healthy Life' NOW!!
very healthy to have it..simply wow
I prefer to take these on picnic and travelling
my son never ate chiku but he loved these dried freeze sapodilla and has got into habit of eating it daily
I tried with ice cream and got a lovely tangy flavour