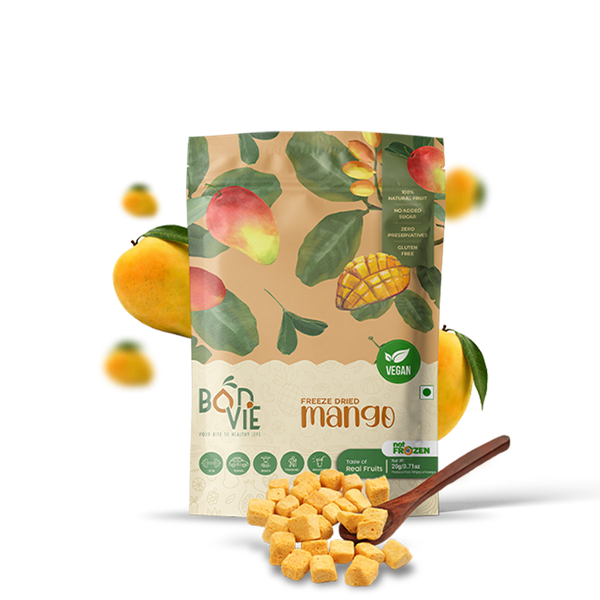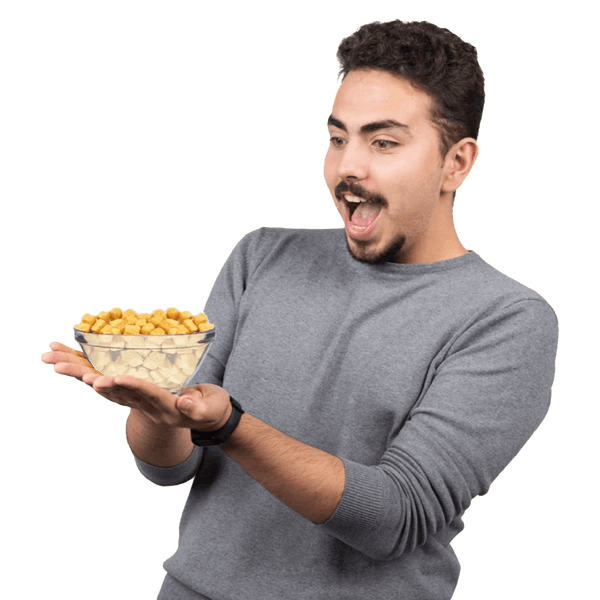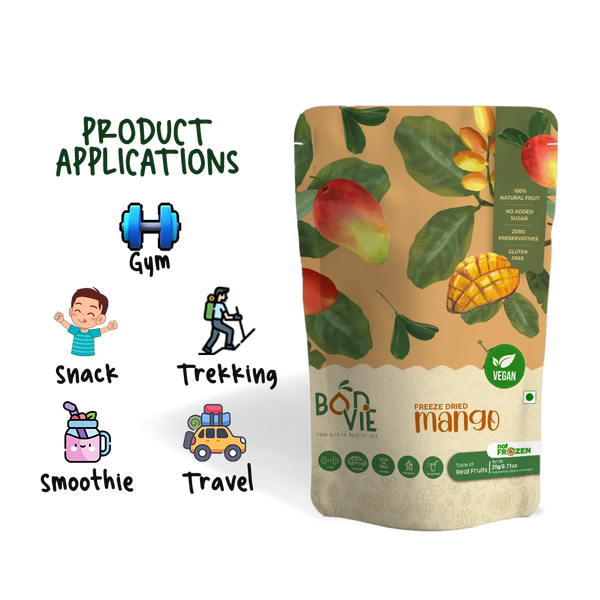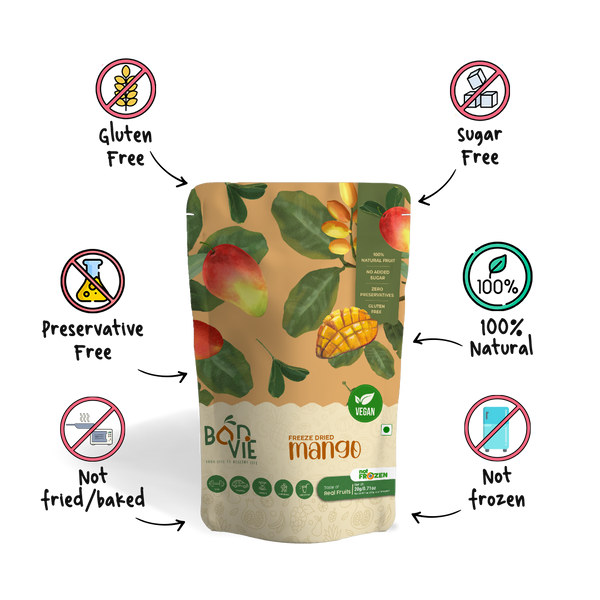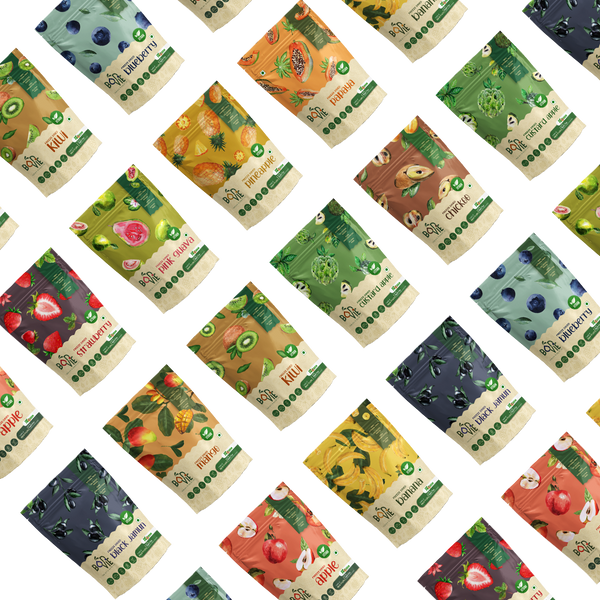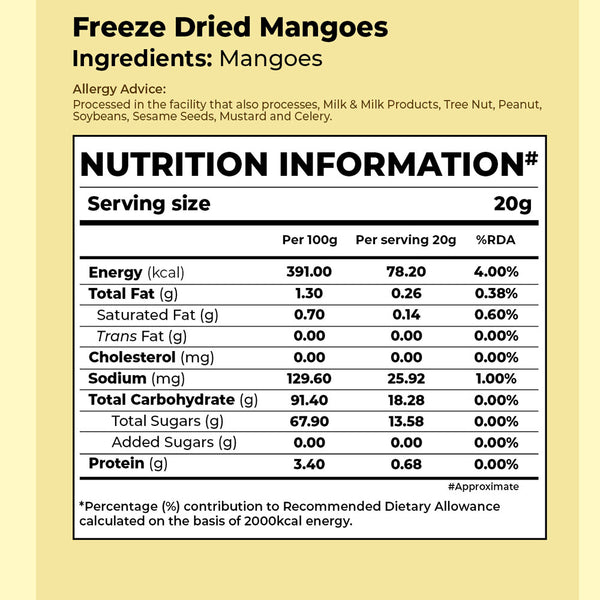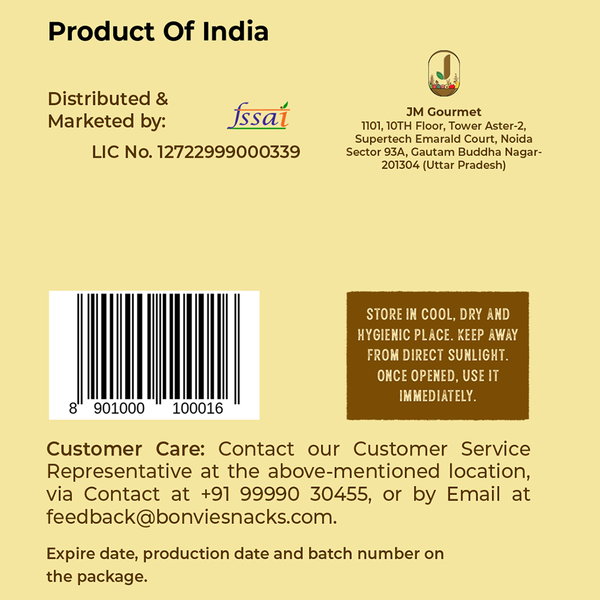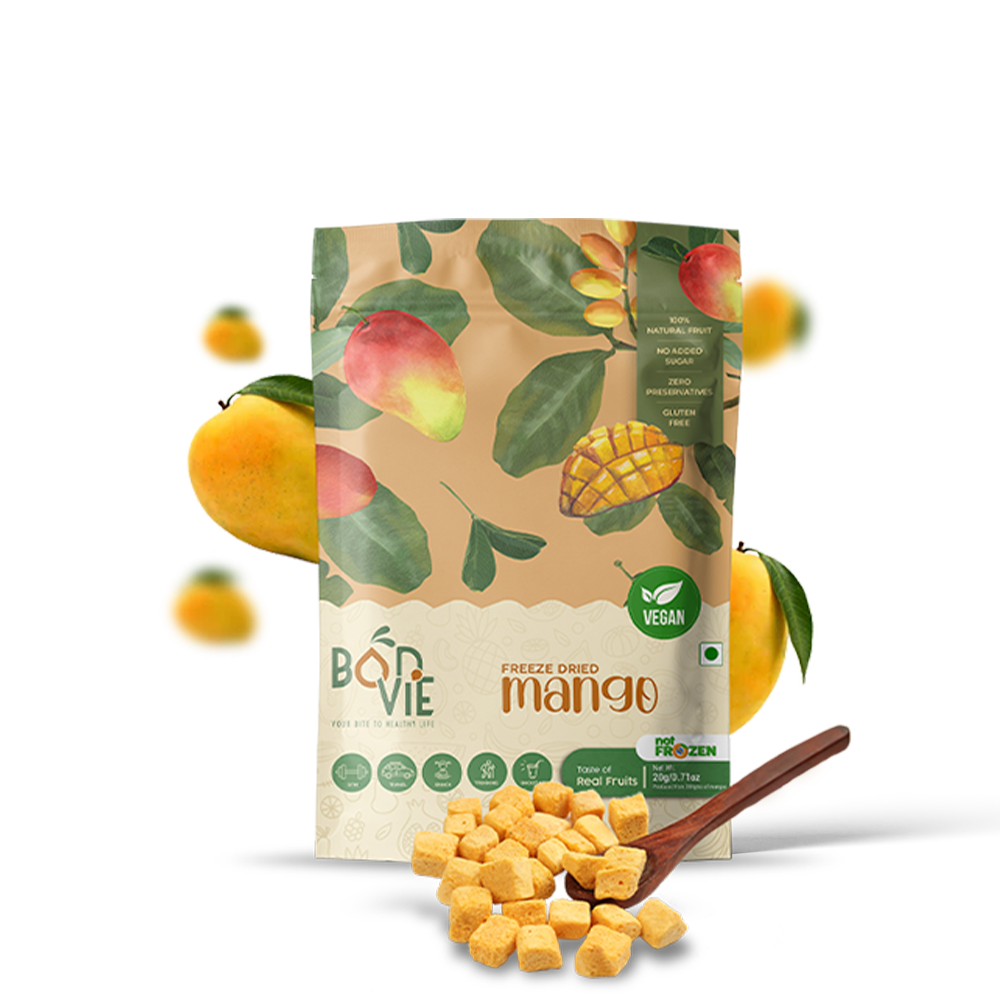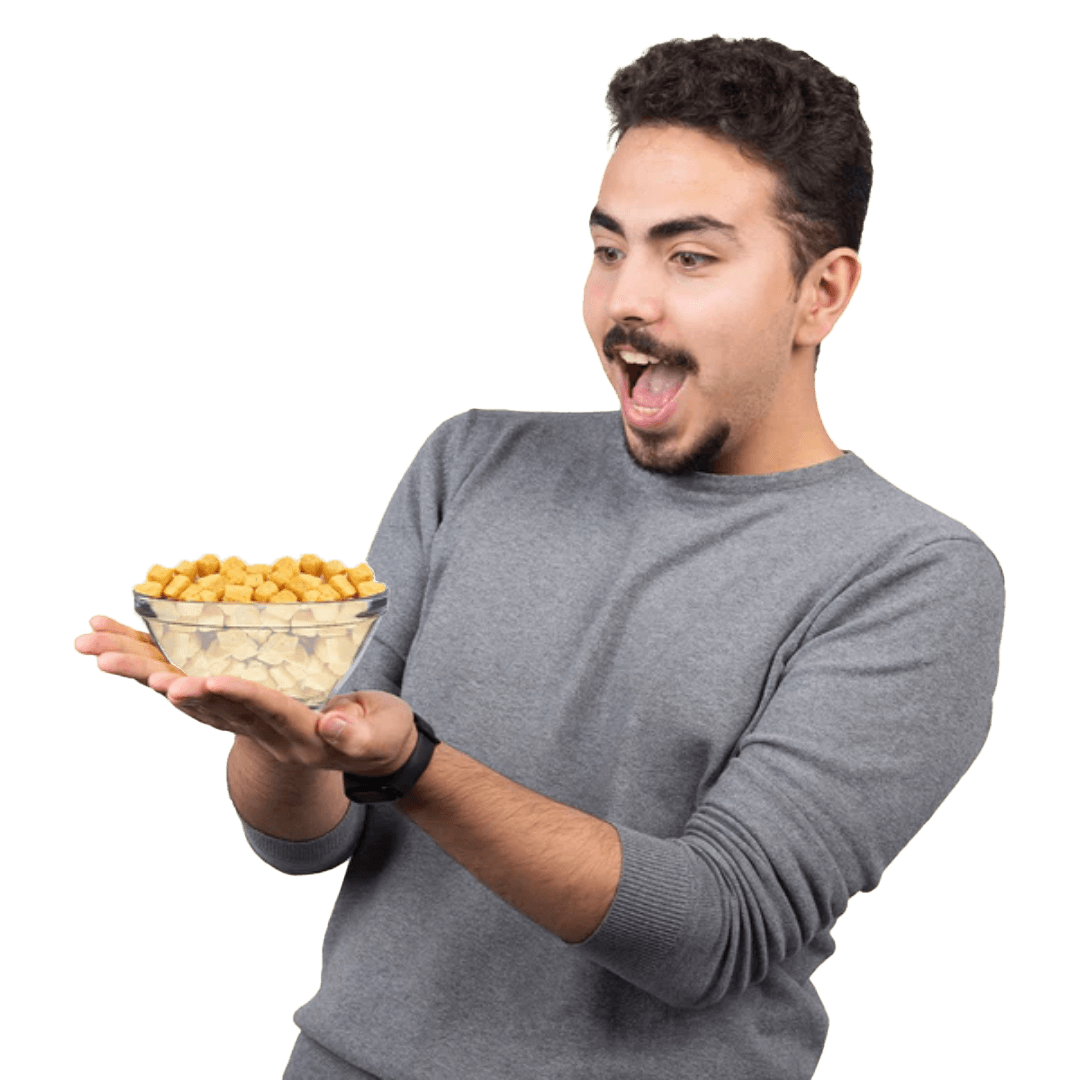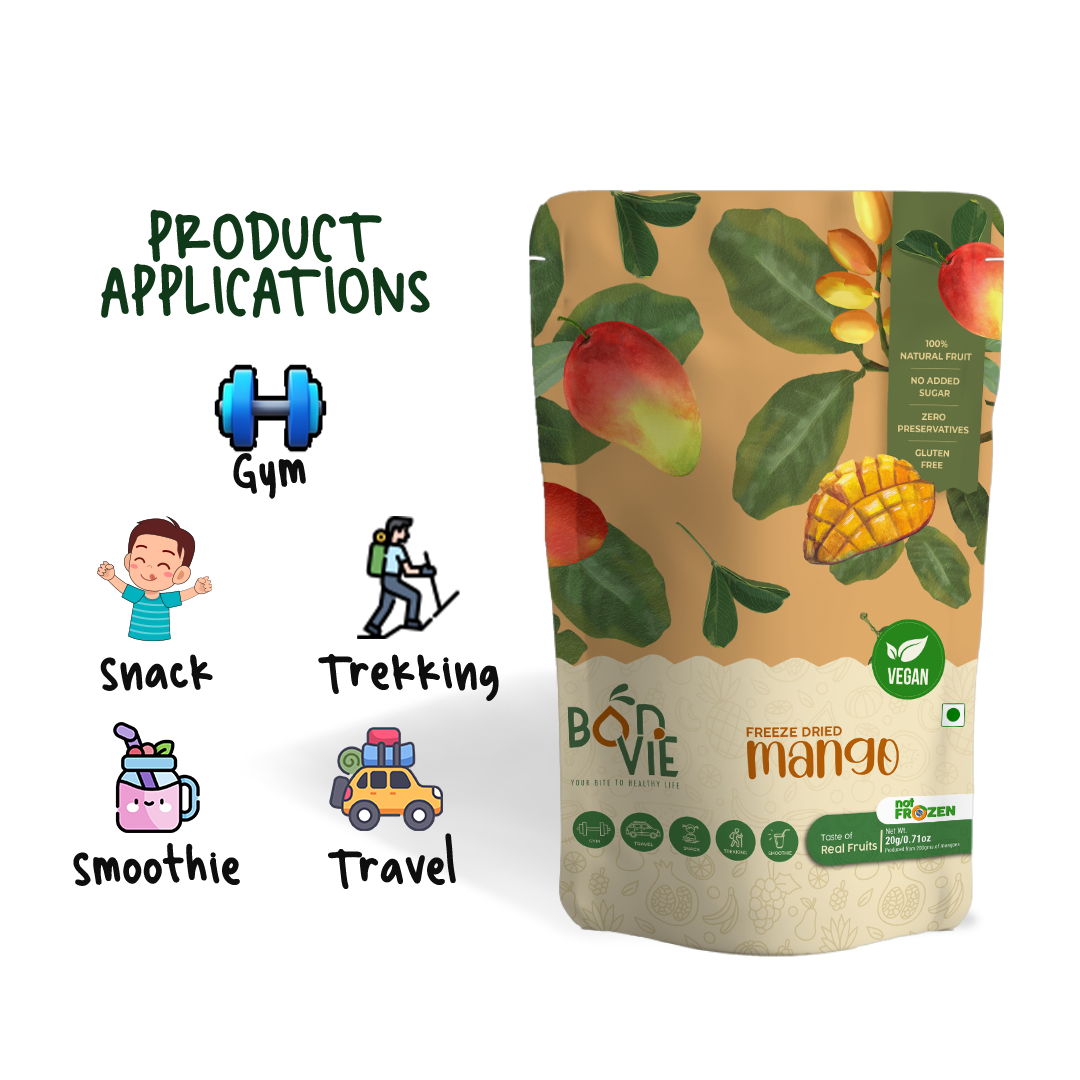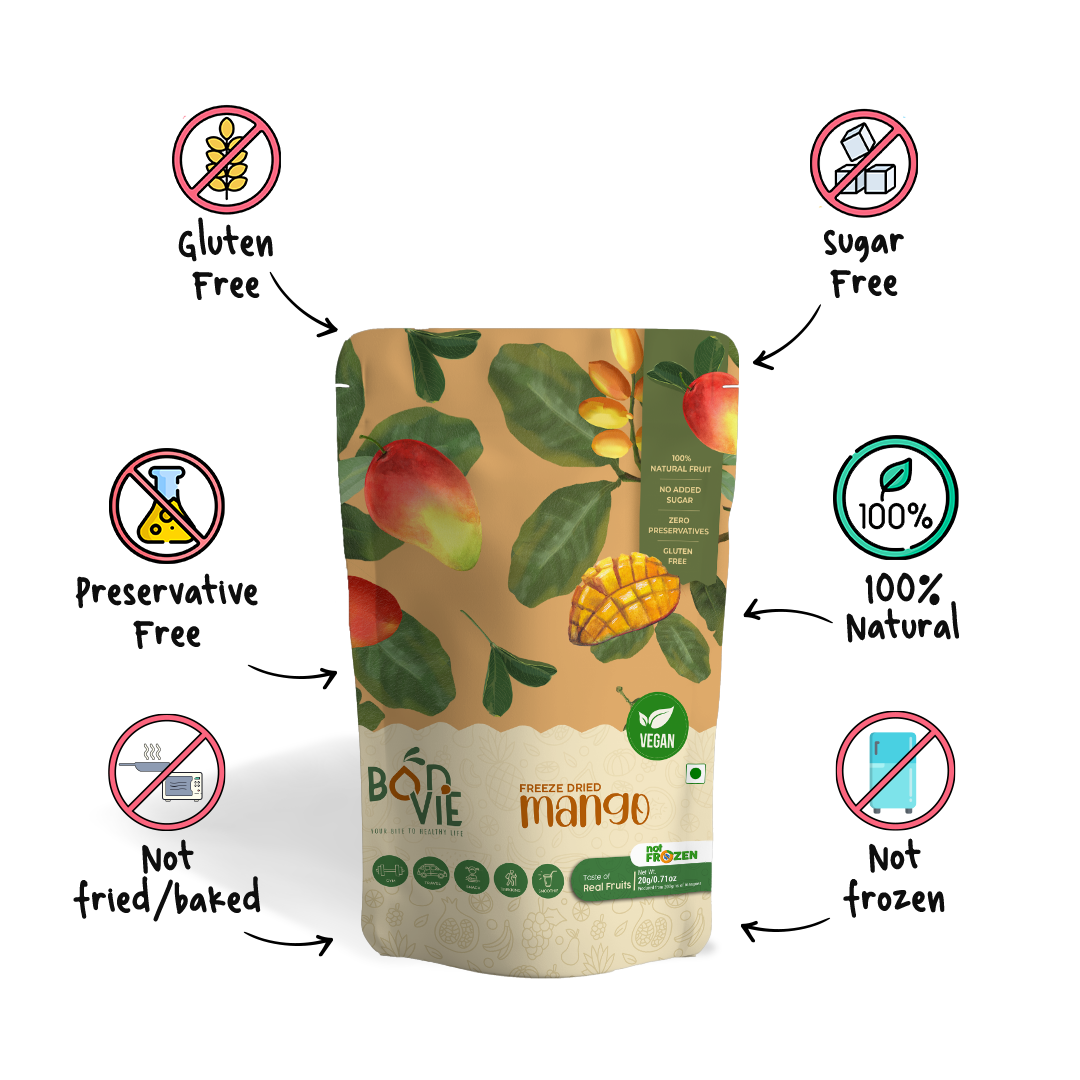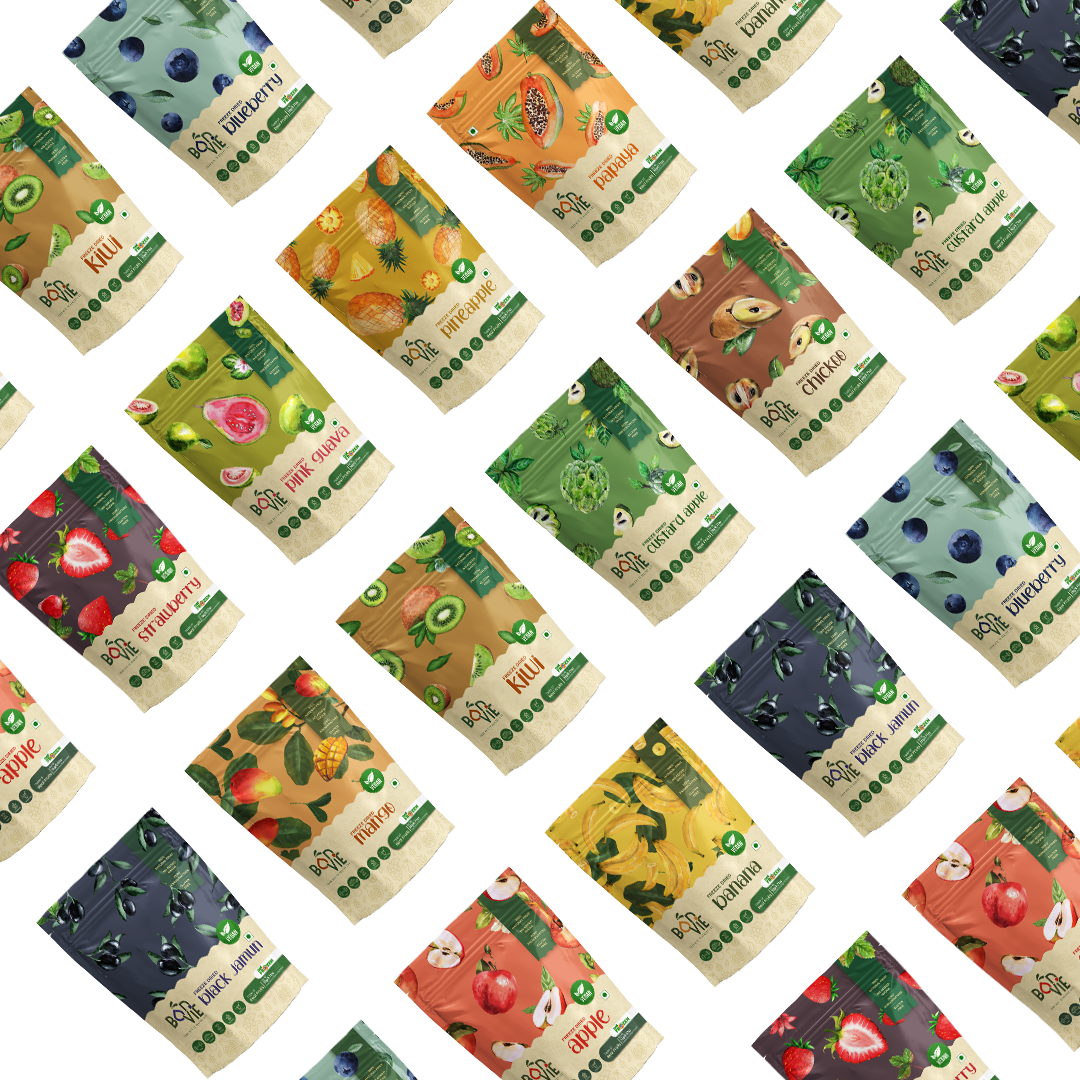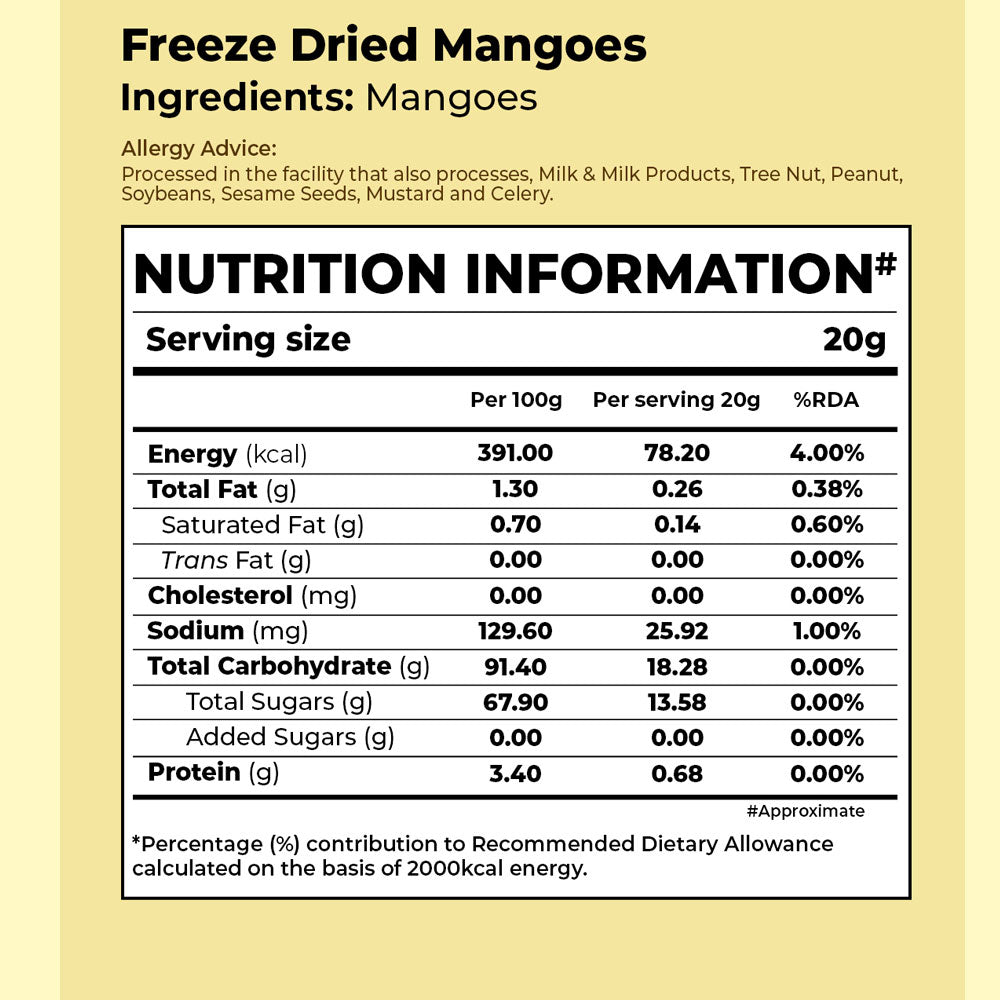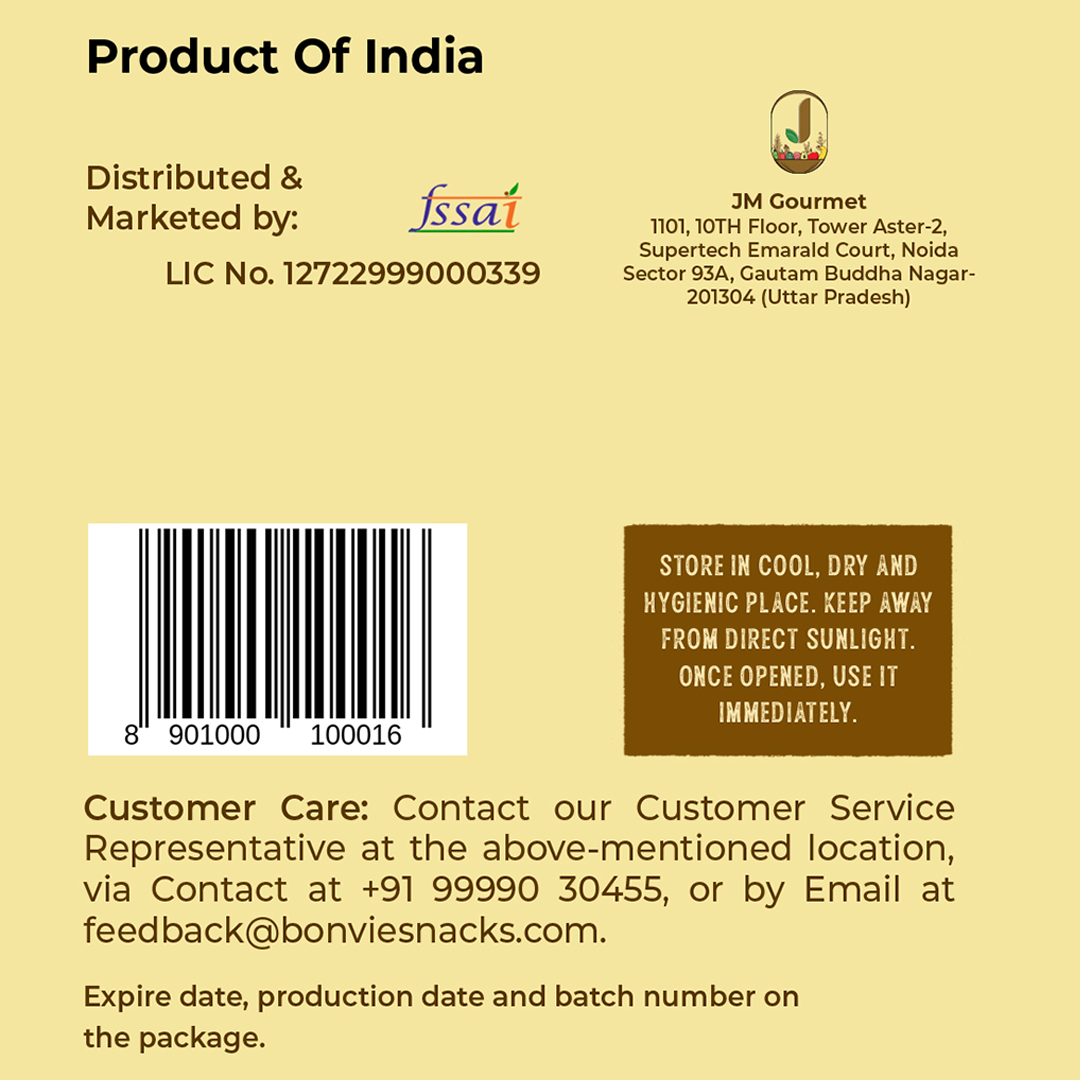 100% Real Fruit
Indulge in the goodness of 100% real fruit with our Freeze-Dried crunchy fruit snack.
Healthy & Crunchy Snack
Experience the perfect balance of health & crunch with our healthy fruit snack perfect for vegans.
Flavourful Treats
Delight your taste buds with a burst of incredible flavors.
Fruit Like Nutritions
Savor the natural goodness & nutritional value of real fruits in every bite.
No Added Sugar
Our Freeze-Dried fruit snack is naturally sweetened for guilt-free snacking.
No Gluten
Enjoy the freedom of gluten-free goodness with a delectable taste.
No Artificial Preservatives
Treat yourself to preservative-free deliciousness.
Not Baked or Frozen
Taste the pureness of Freeze-Dried fruit snacks carefully crafted without baking or freezing.
Made with freshly handpicked Alphonso mangoes sourced directly from the farms of Ratnagiri, Maharashtra. Our freeze-dried mango fruits are a perfect combination of crunchy delight, vibrant flavors, and exceptional nutrition.
Imagine a mango that's so delicious, it's almost like eating a tropical delight. Now imagine that same mango, but it's been freeze-dried to preserve its flavour and nutrients. That's Bonvie Mango Freeze-Dried Fruit. A perfect snack for people on-the-go. These mango-infused treats are sure to bring flavours of tropical burst to your snack time. They're portable, easy to eat, and can be enjoyed in any season (PS- You don't need to depend on the mango season to relish the taste of sweet mangoes). Plus, it's vegan and cruelty-free, so indulge in the mesmerising taste that too guilt free.
The king of fruits, and for a good reason indeed! Mango is healthy & delicious as the fruit has proven to be a good source of vitamins, minerals, and antioxidants. It also helps to improve digestion, boost immunity and heart's health.
Health never tasted this YUMMY!
Pouring passion and expertise into every step of creating Freeze Dried Snacks & ensuring that only the pure essence of nutritional goodness is endured.
Our freeze-dried crunchy fruit snacks are packed with vital nutrients, antioxidants and luscious flavors of fruits that nourishes both, body and soul.
Get 'Your Bite to Healthy Life' NOW!!
Mangoes mangoes now throughout year…Just yummmm
Something nutritious to carry on with you to have in your free time
I carry with me when I travel somewhere
Perfect for milkshakes and smoothies
Good to add on on ice creams..puddings