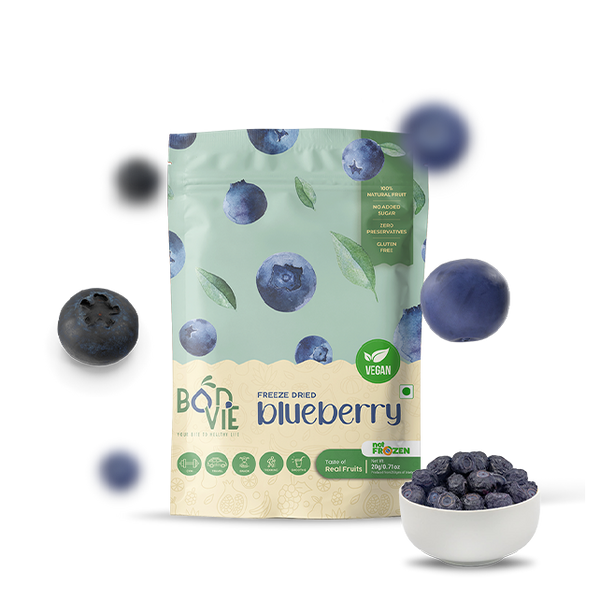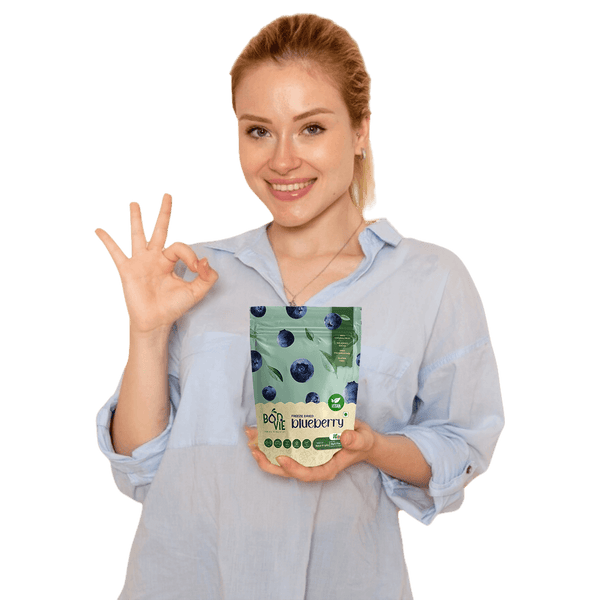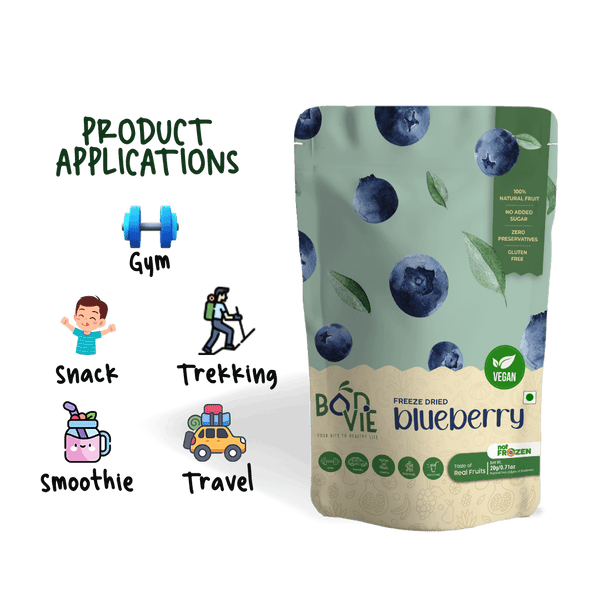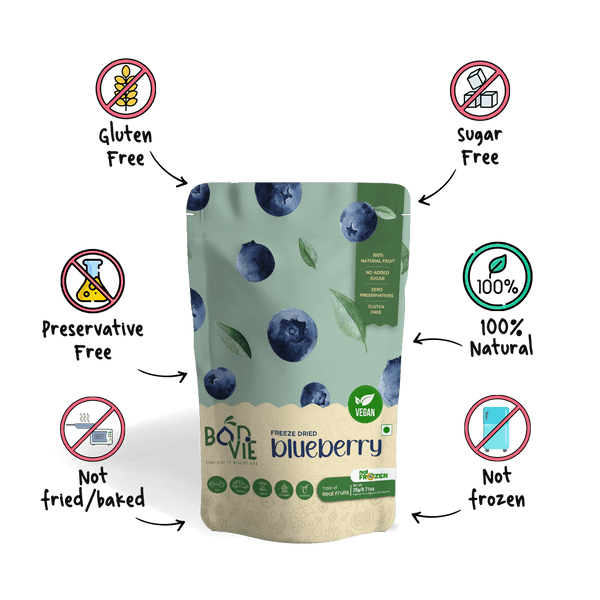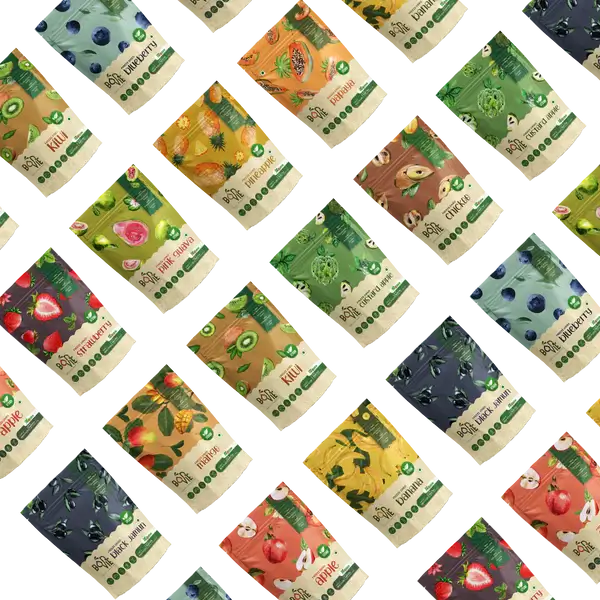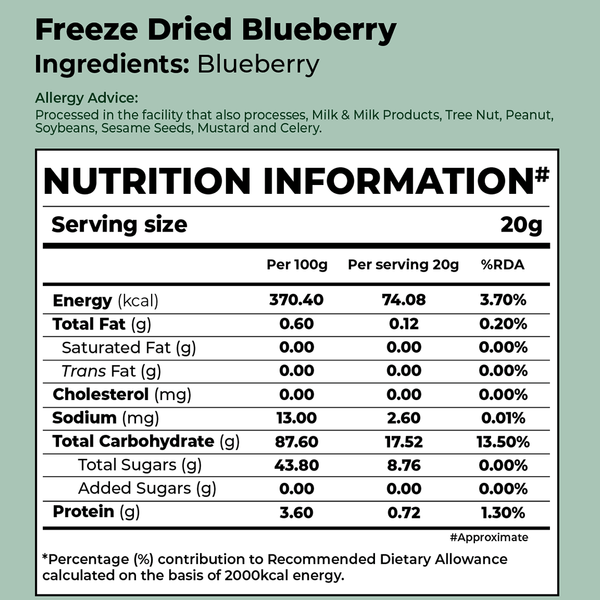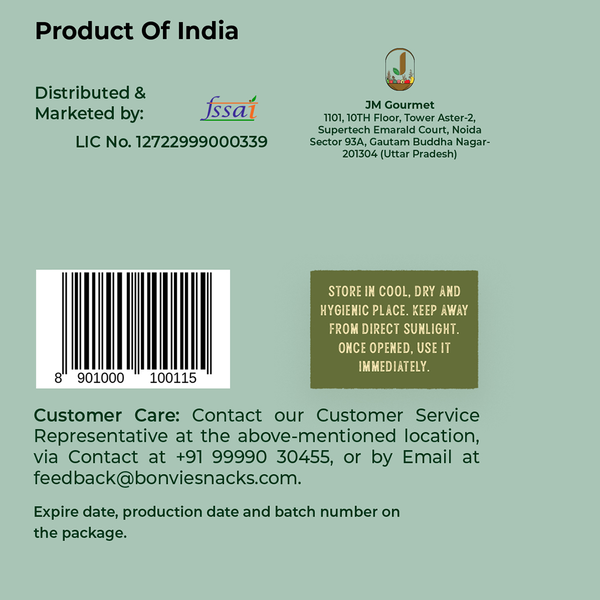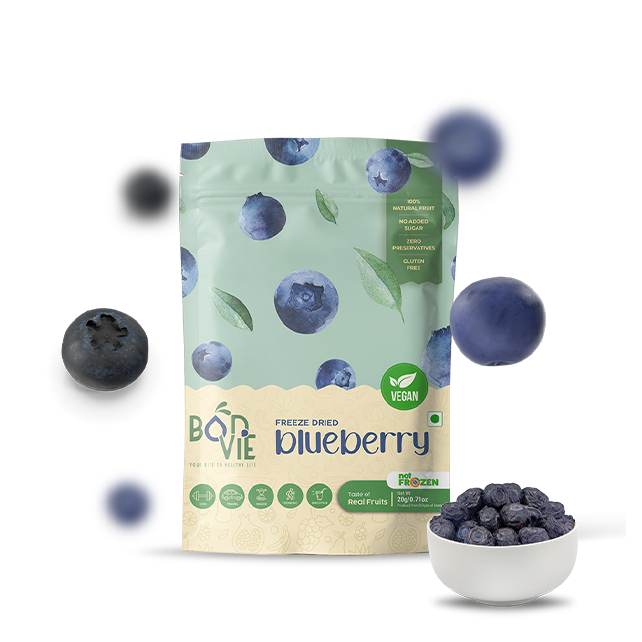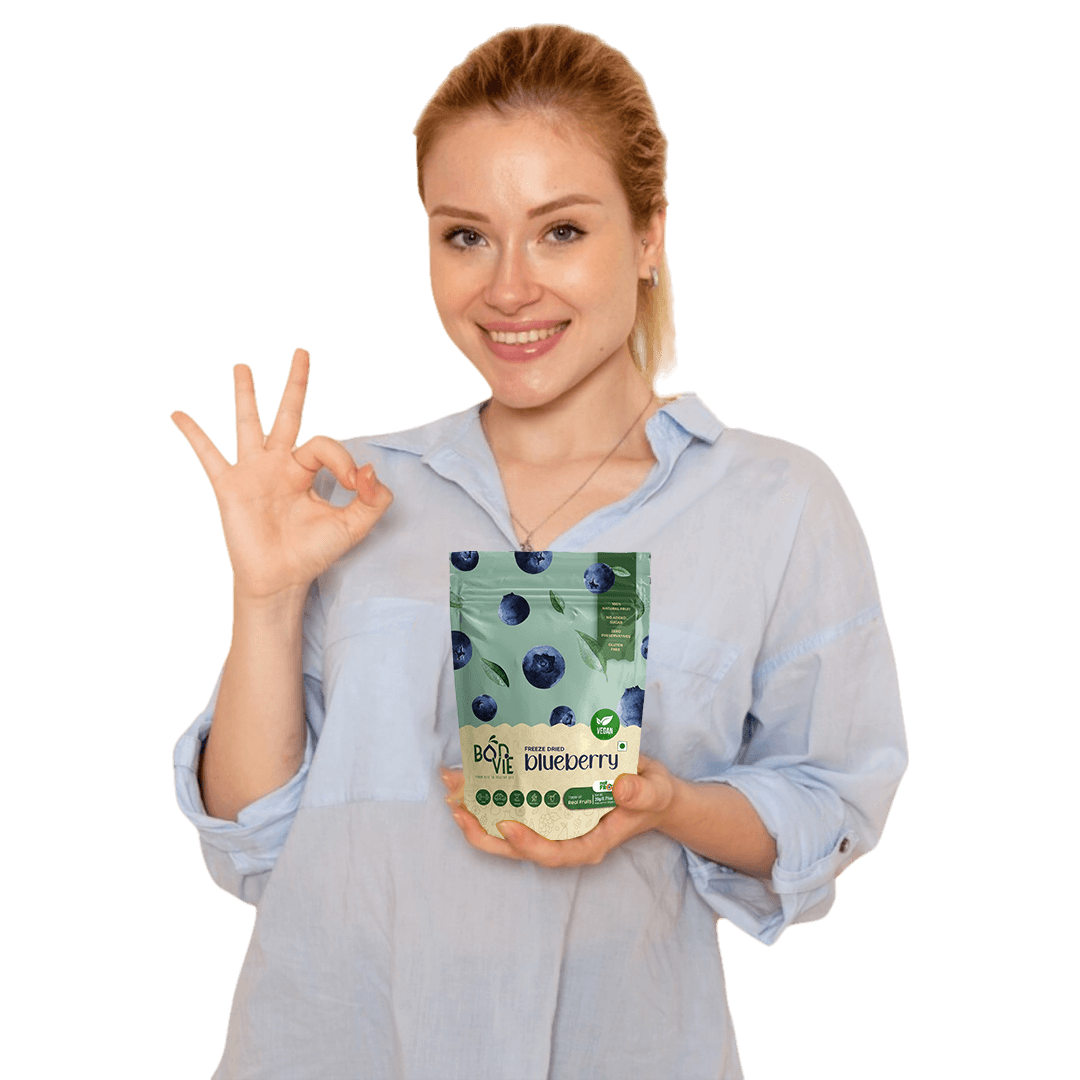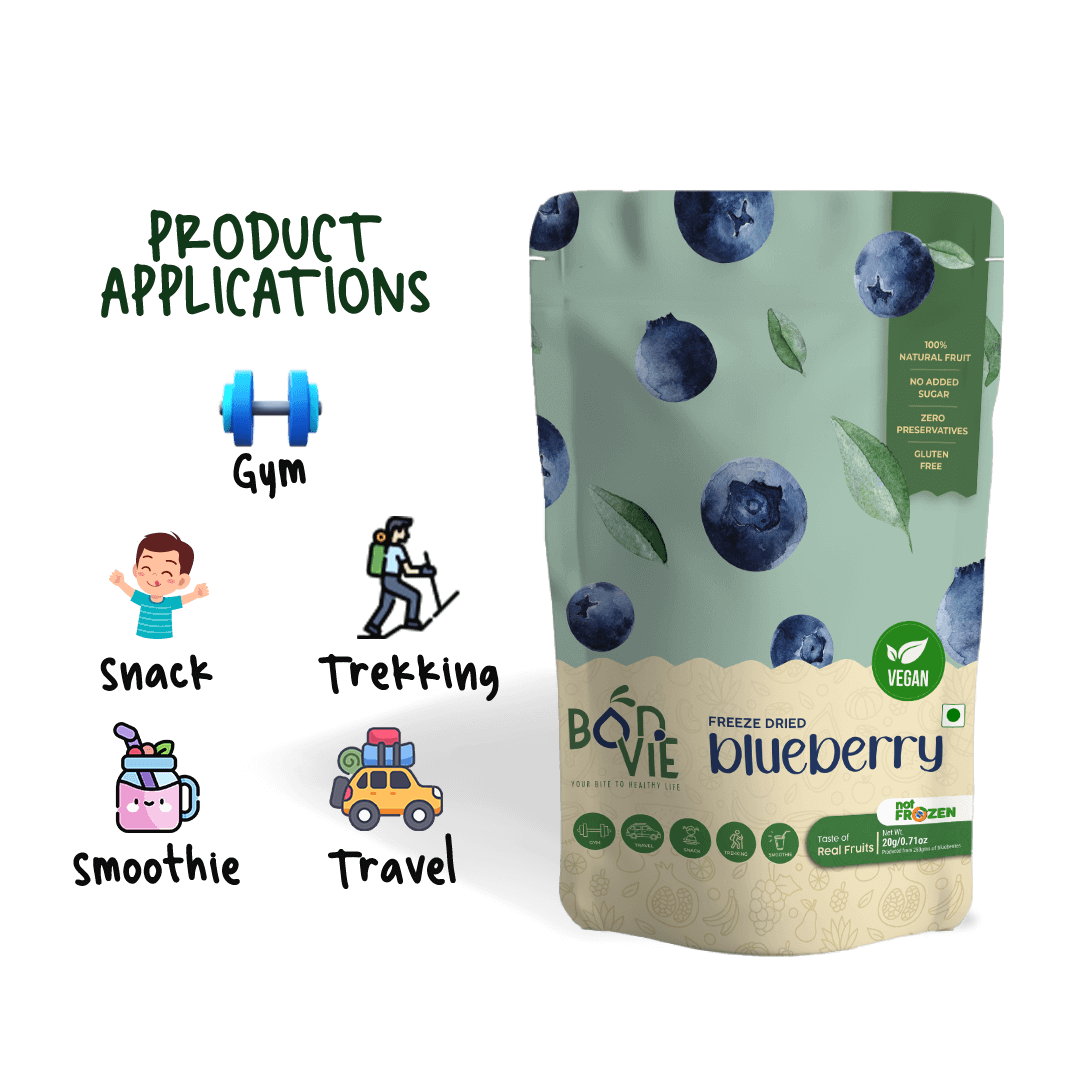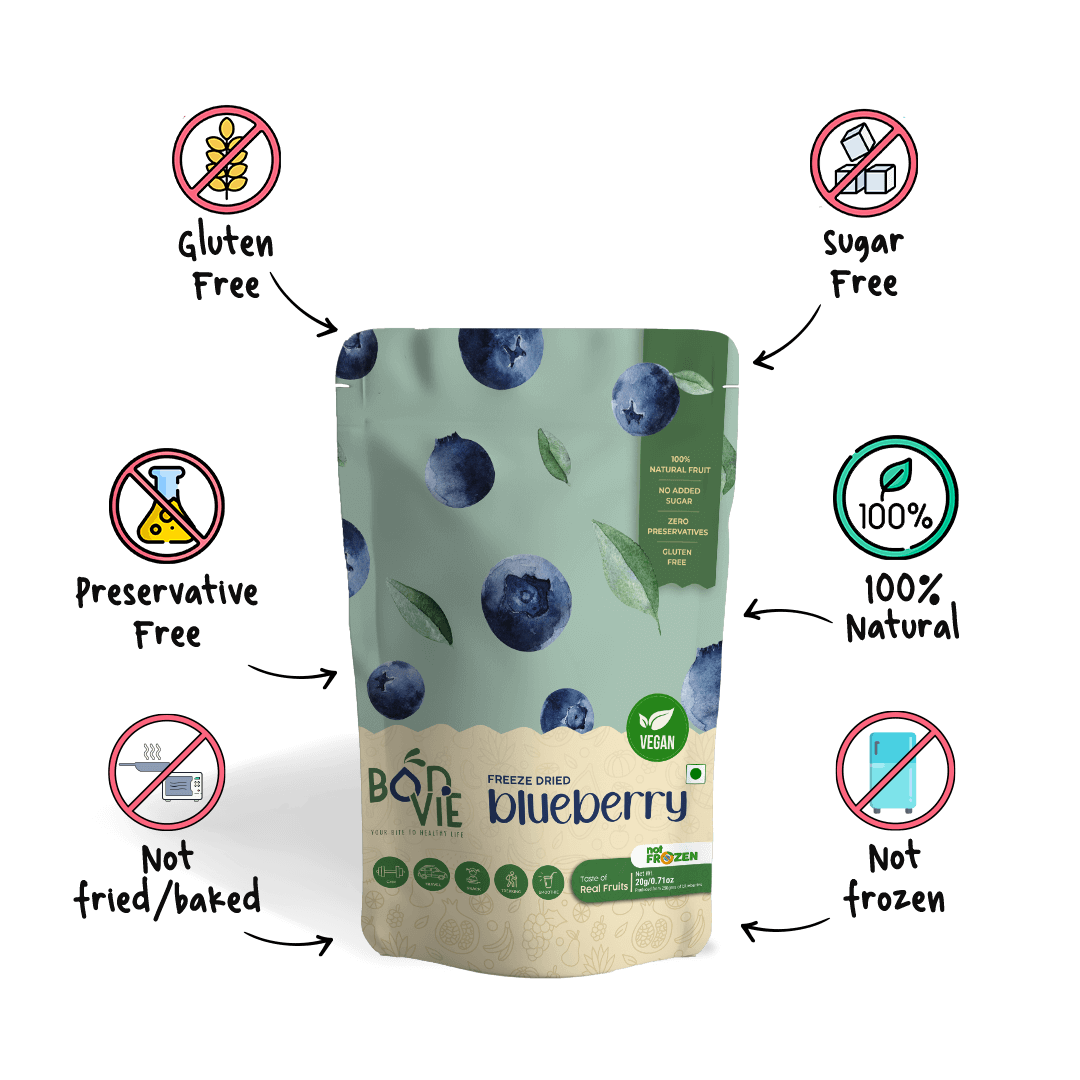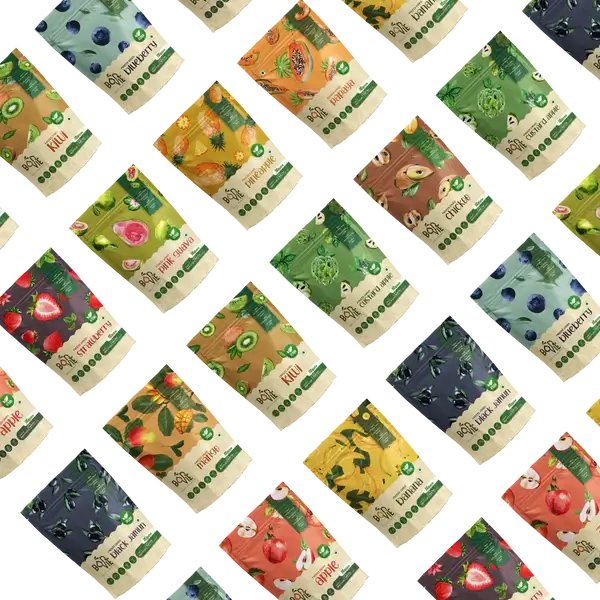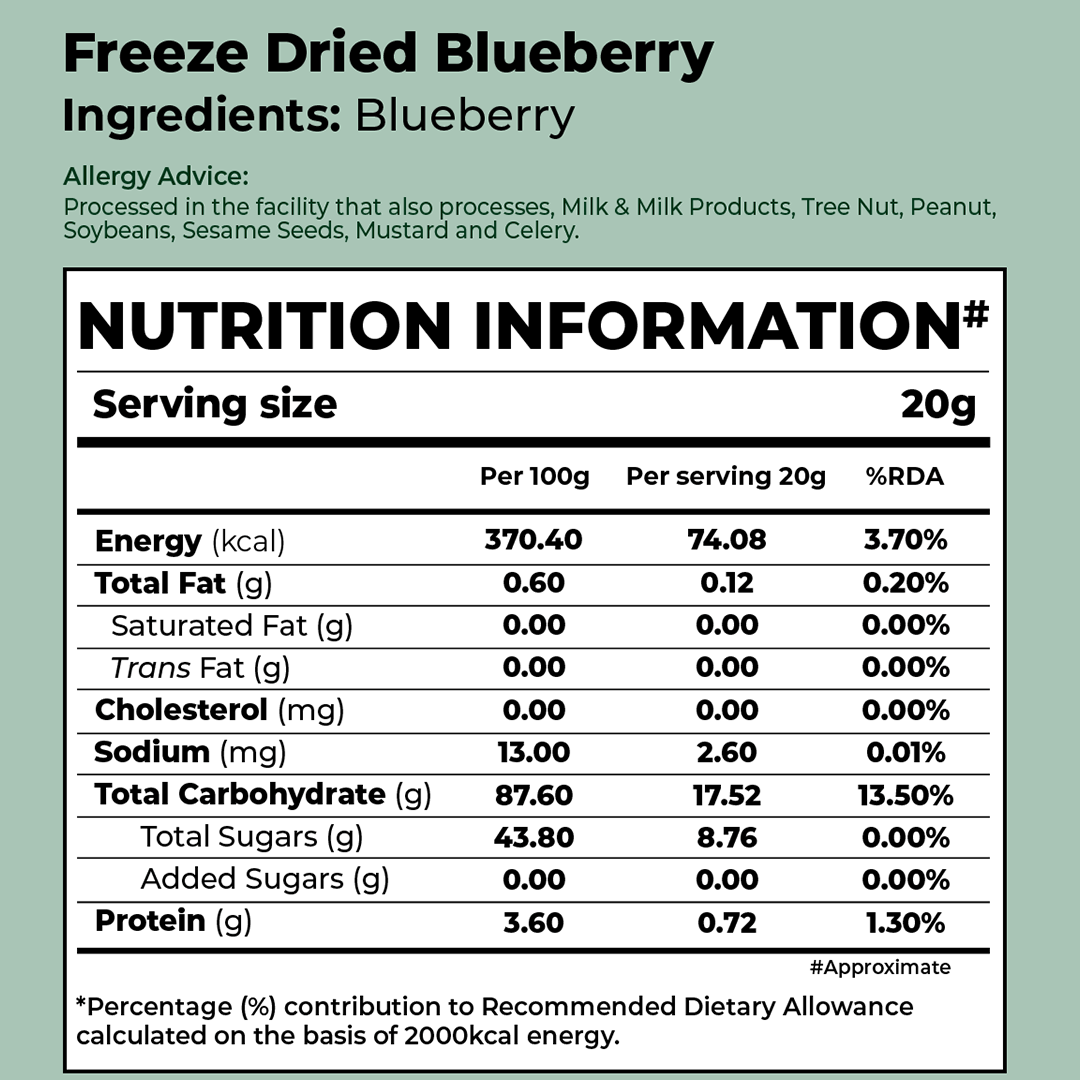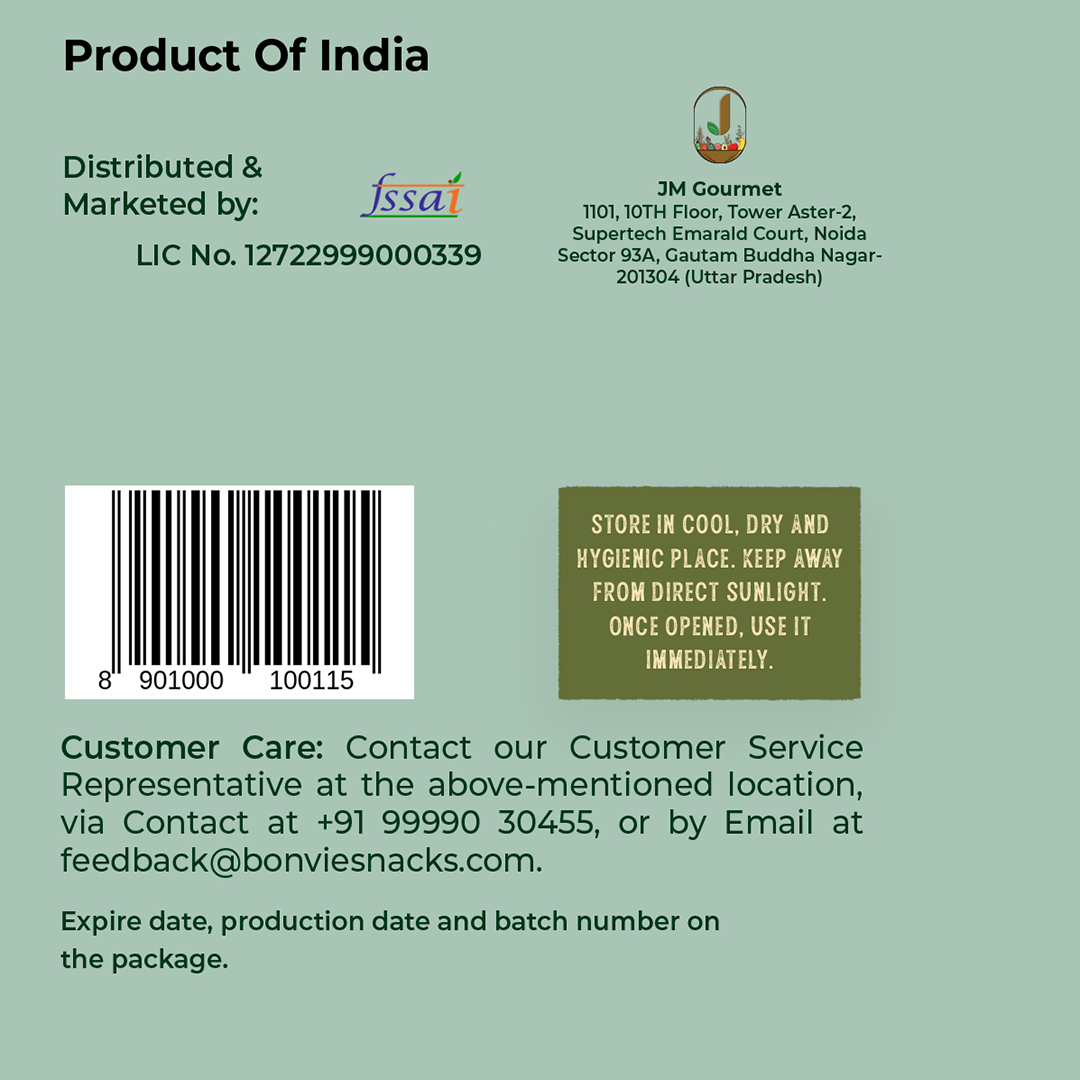 100% Real Fruit
Indulge in the goodness of 100% real fruit with our Freeze-Dried crunchy fruit snack.
Healthy & Crunchy Snack
Experience the perfect balance of health & crunch with our healthy fruit snack perfect for vegans.
Flavourful Treats
Delight your taste buds with a burst of incredible flavors.
Fruit Like Nutritions
Savor the natural goodness & nutritional value of real fruits in every bite.
No Added Sugar
Our Freeze-Dried fruit snack is naturally sweetened for guilt-free snacking.
No Gluten
Enjoy the freedom of gluten-free goodness with a delectable taste.
No Artificial Preservatives
Treat yourself to preservative-free deliciousness.
Not Baked or Frozen
Taste the pureness of Freeze-Dried fruit snacks carefully crafted without baking or freezing.
Straight from the heart of Himachal Pradesh, the blueberries are crafted with utmost care. They also undergo a meticulous freeze-drying process while capturing their luscious flavours & nutrients.
Imagine wandering through a farm filled with Blueberries and plucking each juicy berry at its prime. Bonvie has harnessed that essence and transformed it into a convenient snack that transports you to a blissful summer escape. Delight in guilt-free indulgence, as our freeze-dried blueberries are vegan and cruelty-free. Each bite is a guilt-free pleasure that awakens your senses, leaving you craving for more
Discover the natural wonders of blueberries, bursting with antioxidants, supporting brain health, aiding digestion, boosting heart health, and promoting radiant skin and luscious hair. These tiny powerhouses offer a delicious way to nourish your body and provide a lot of health benefits.
Health never tasted this YUMMY!
Pouring passion and expertise into every step of creating Freeze Dried Snacks & ensuring that only the pure essence of nutritional goodness is endured.
Our freeze-dried crunchy fruit snacks are packed with vital nutrients, antioxidants and luscious flavors of fruits that nourishes both, body and soul.
Get 'Your Bite to Healthy Life' NOW!!
I have tried in berry shake and the taste was amazing
U can actually feel the essence
The taste is so good and pure
The frozen berries lasts longer
Good snack whenever u wish to have