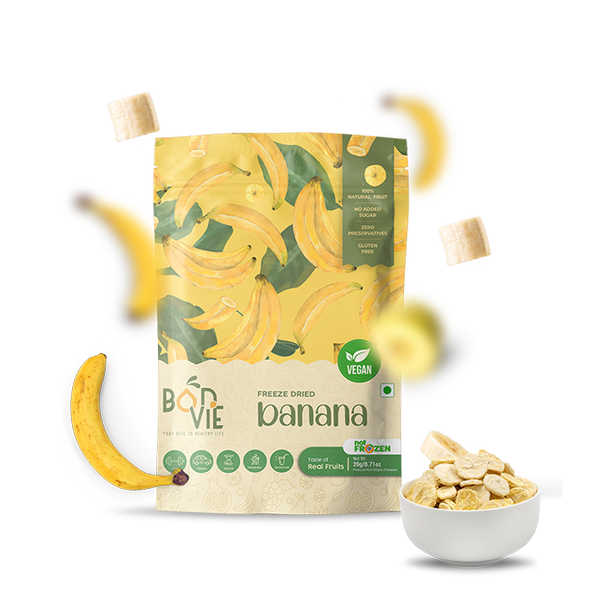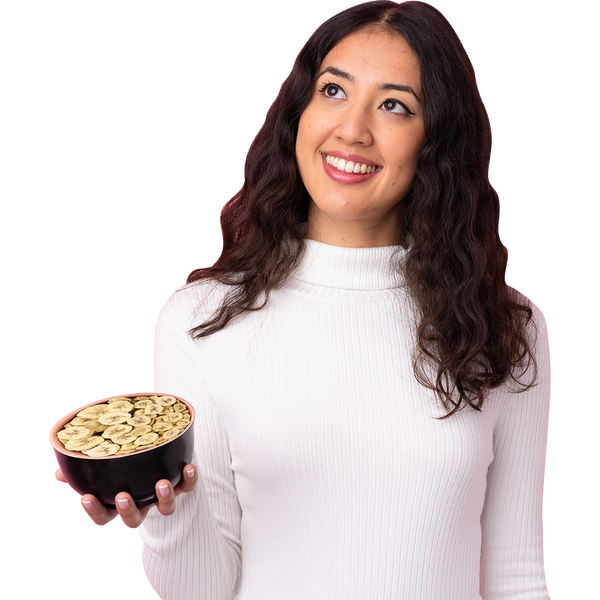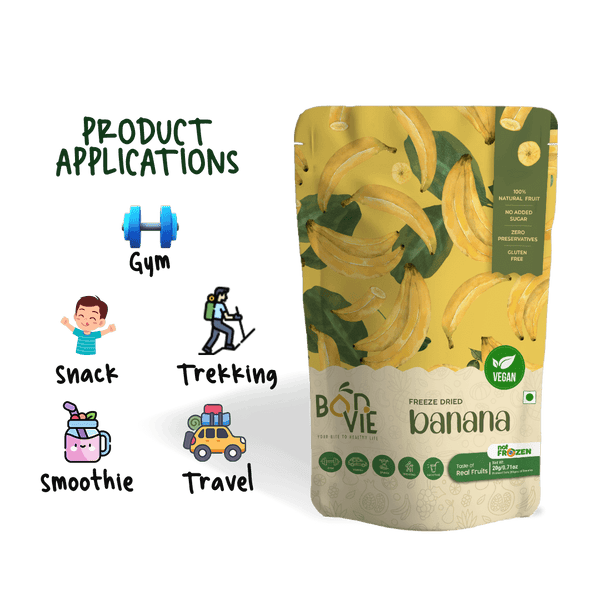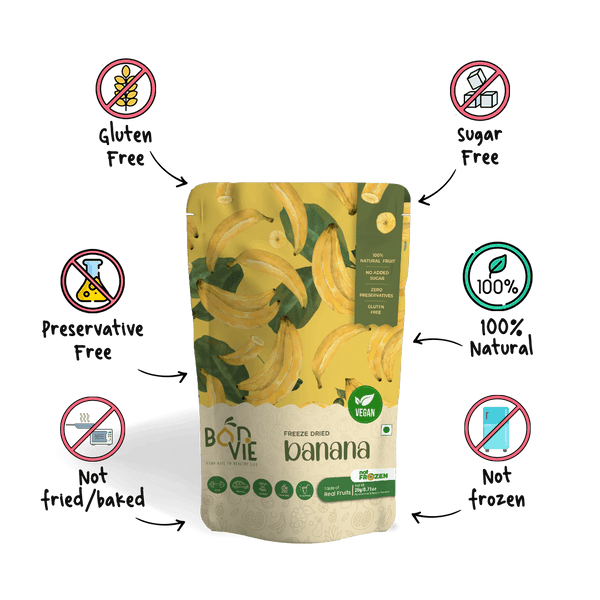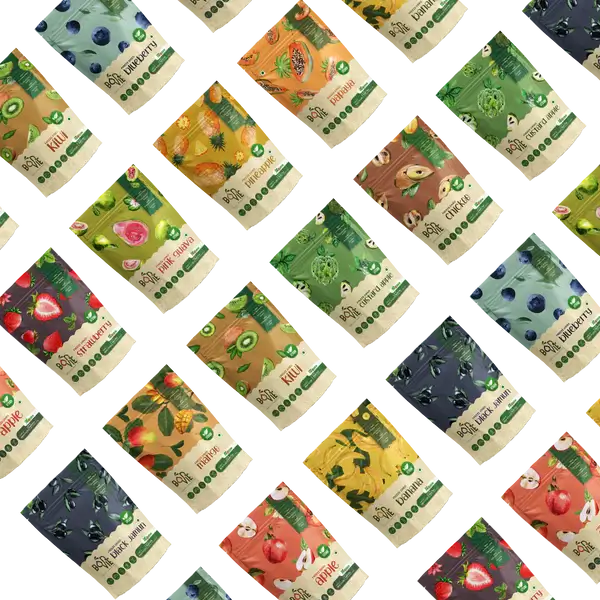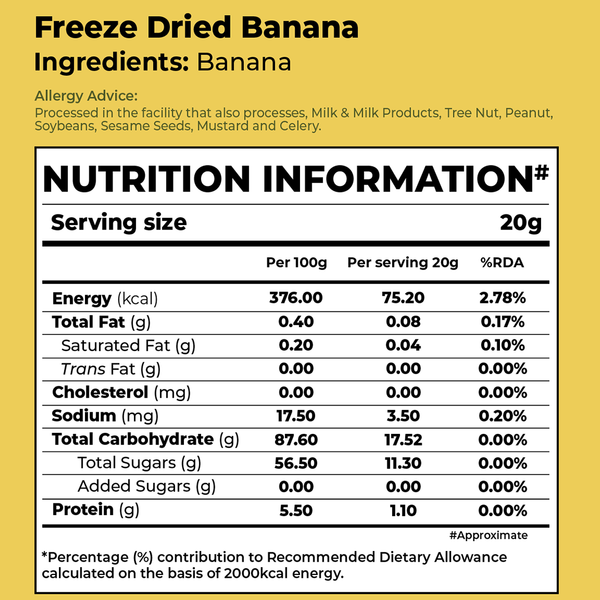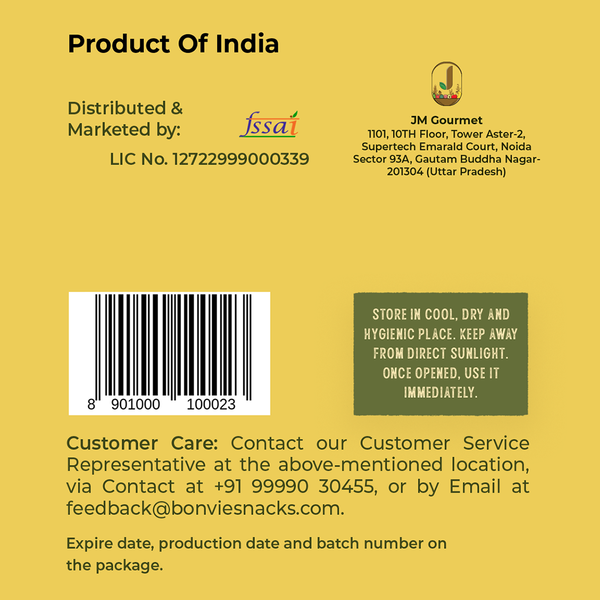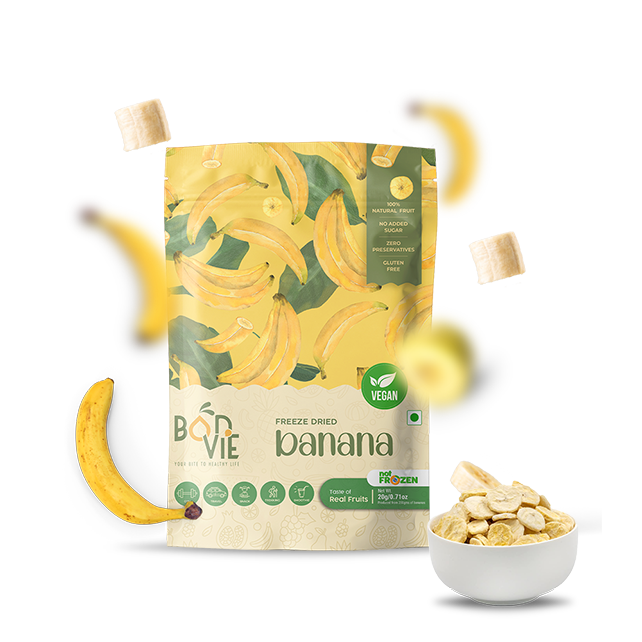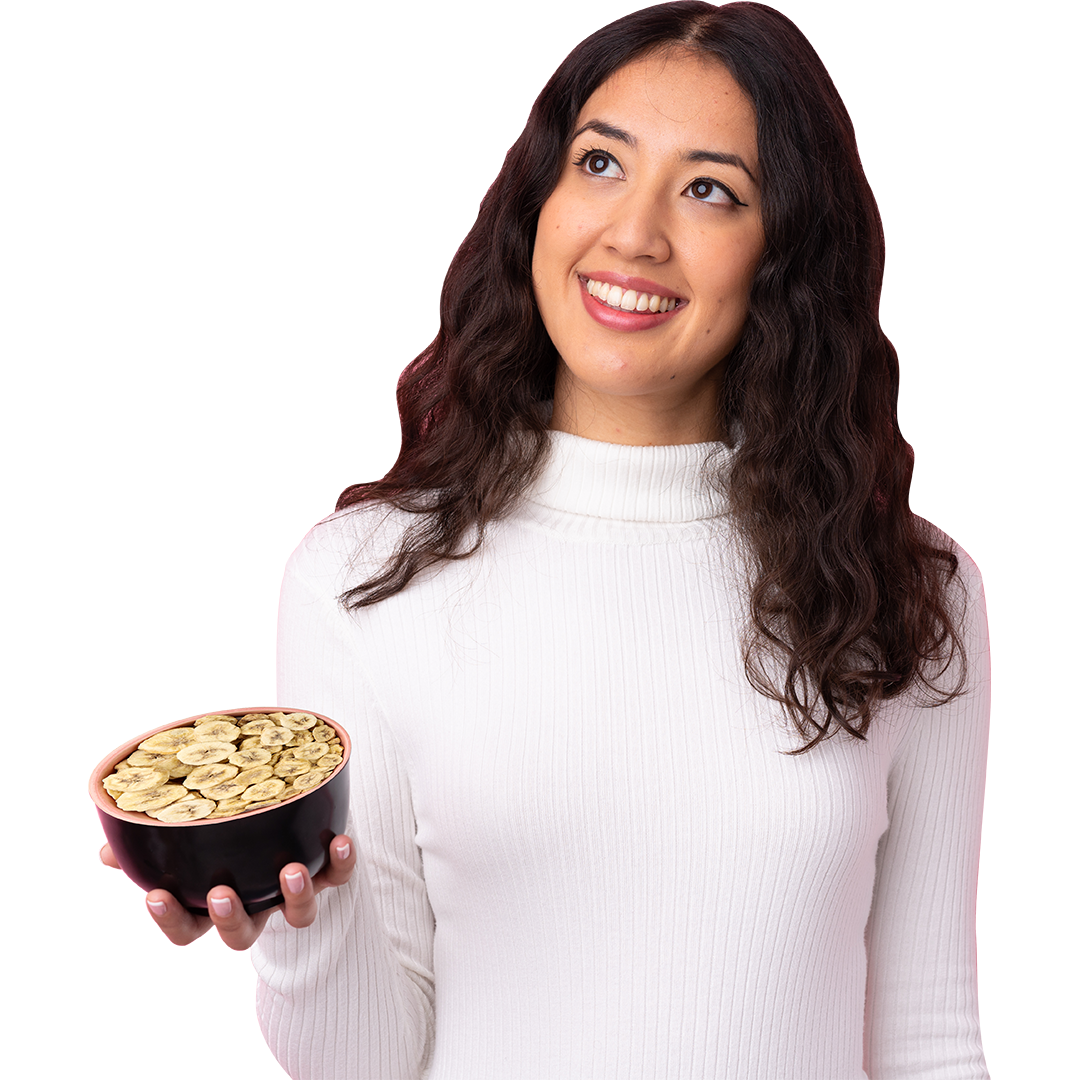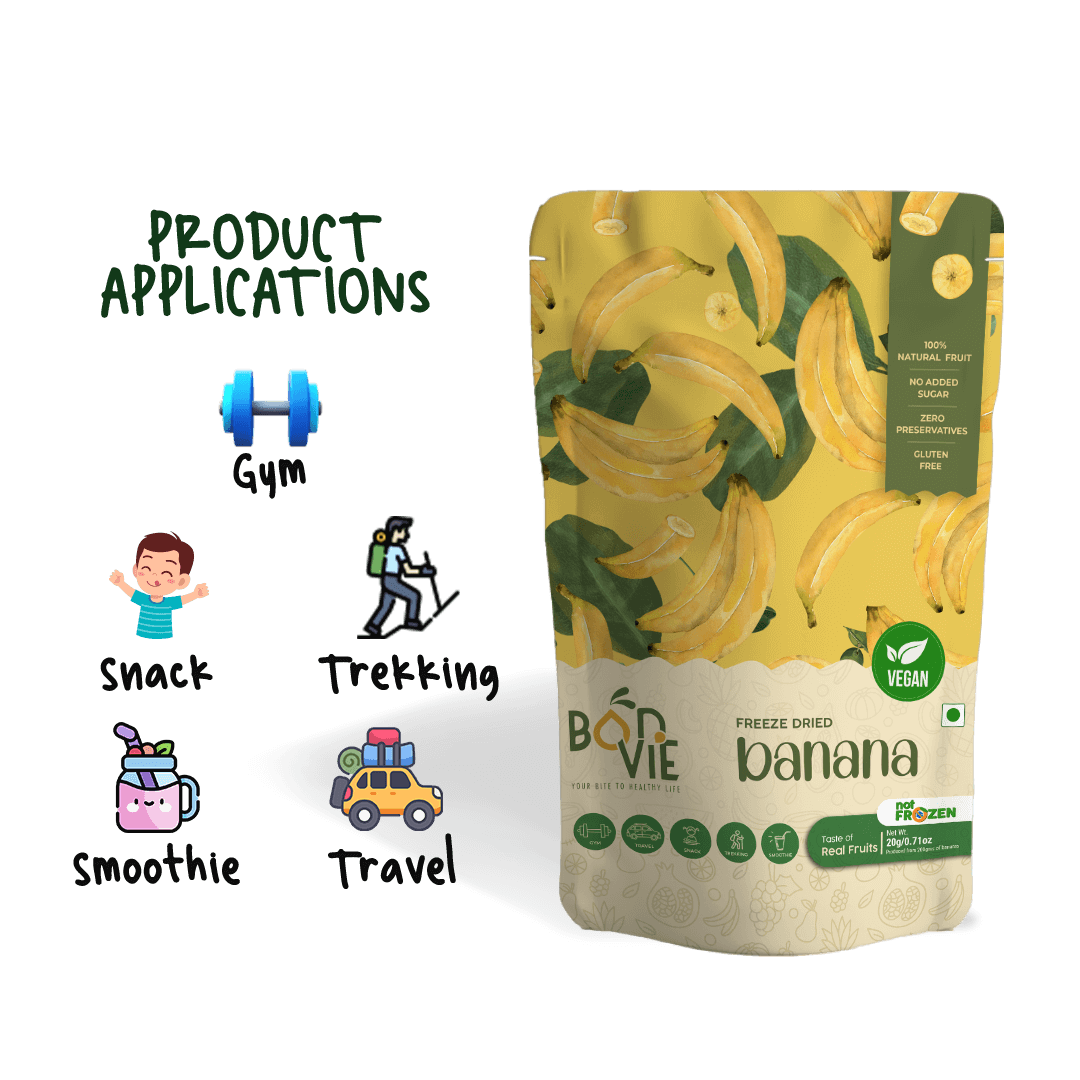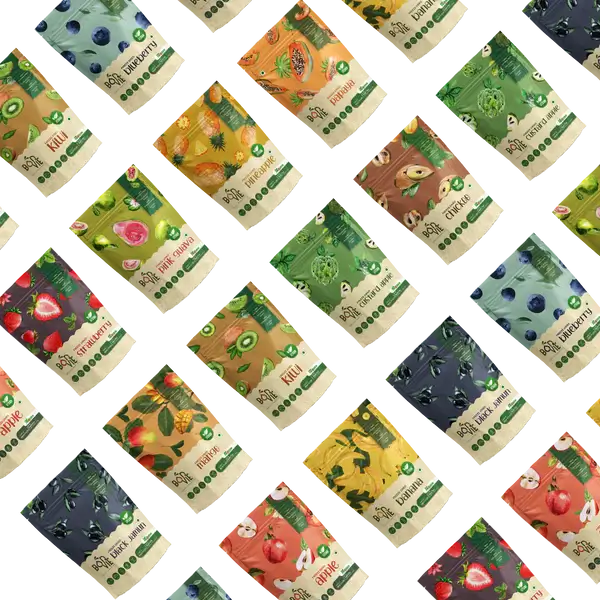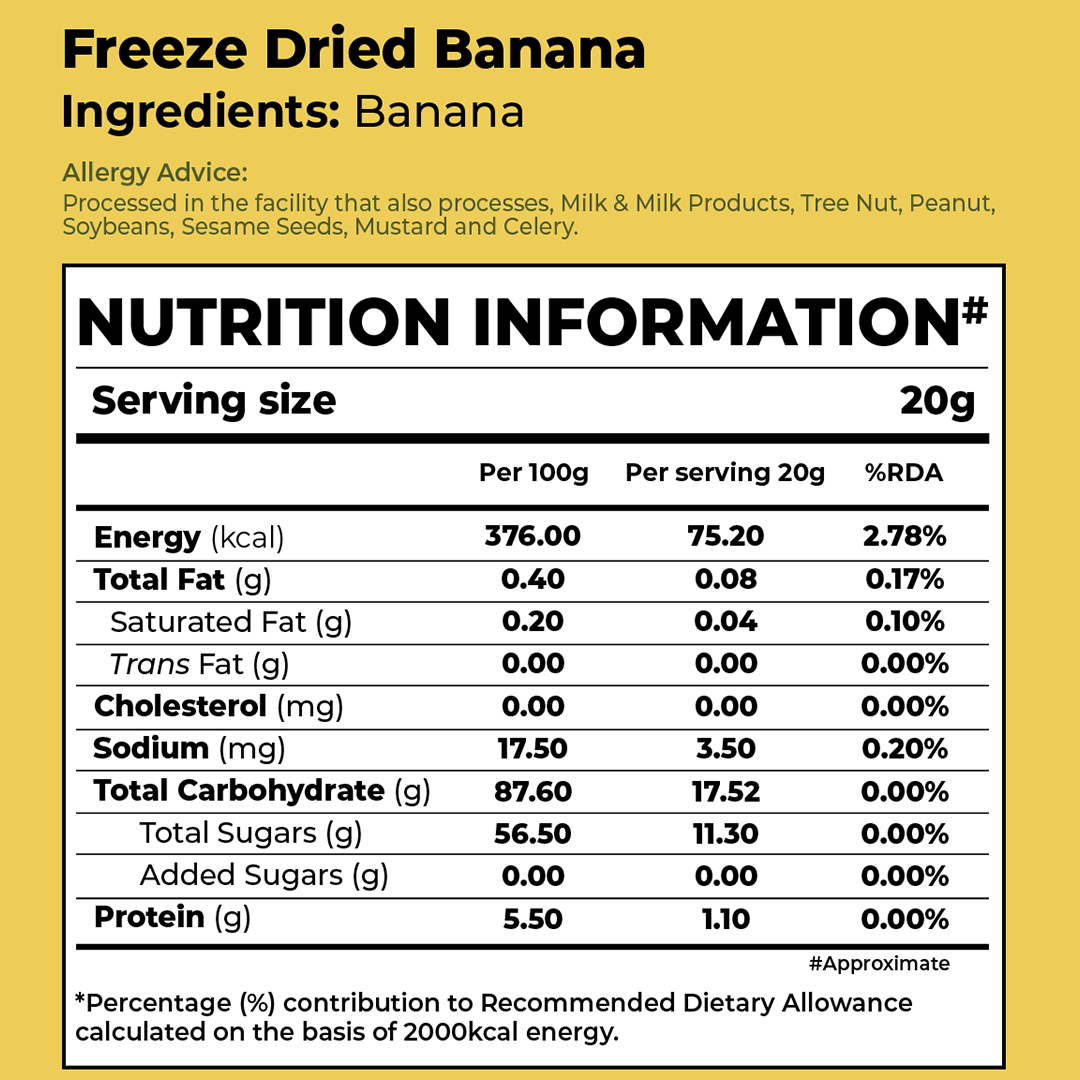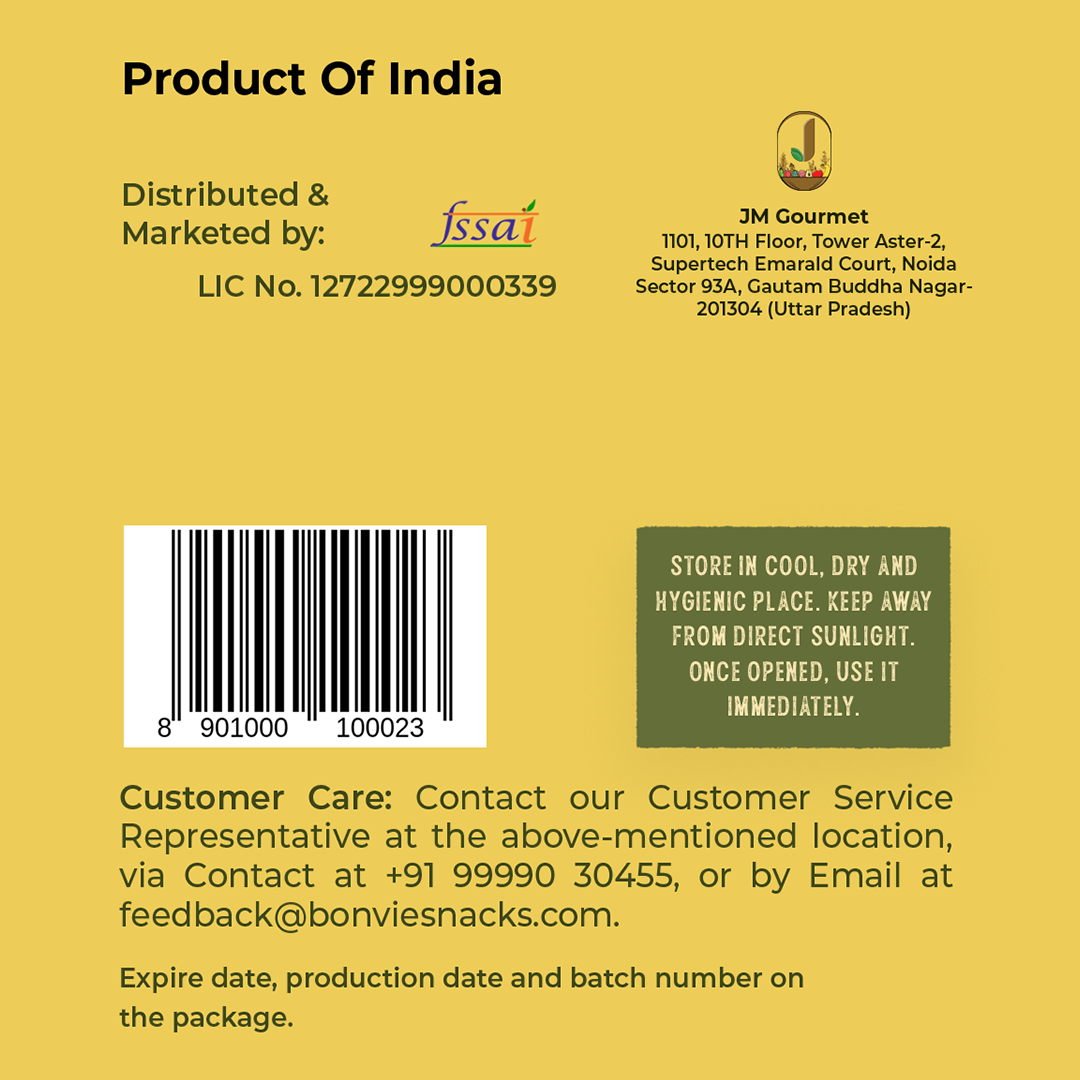 100% Real Fruit
Indulge in the goodness of 100% real fruit with our Freeze-Dried crunchy fruit snack.
Healthy & Crunchy Snack
Experience the perfect balance of health & crunch with our healthy fruit snack perfect for vegans.
Flavourful Treats
Delight your taste buds with a burst of incredible flavors.
Fruit Like Nutritions
Savor the natural goodness & nutritional value of real fruits in every bite.
No Added Sugar
Our Freeze-Dried fruit snack is naturally sweetened for guilt-free snacking.
No Gluten
Enjoy the freedom of gluten-free goodness with a delectable taste.
No Artificial Preservatives
Treat yourself to preservative-free deliciousness.
Not Baked or Frozen
Taste the pureness of Freeze-Dried fruit snacks carefully crafted without baking or freezing.
Experience the true taste of Tamil Nadu with our Freeze Dried Banana slices. These carefully selected bananas are sourced from the finest banana farms in the region and are freeze-dried to perfection.
If you feel like engaging all your senses & indulge your taste buds with the luscious flavour of Bananas then Bonvie Freeze-Dried Banana is the perfect snack for you. These bite-sized snack are packed with natural sweetness and essential nutrients and is the perfect on-the-go snack or addition to your favourite recipes.
A fruit with heavenly taste and a velvety texture, Banana is a fruit with multiple benefits such as high fibre content, support for bone health & healthy heart benefits. It is a delicious and nutritious choice that not only satisfies your craving but also promotes overall well-being.
Health never tasted this YUMMY!
Pouring passion and expertise into every step of creating Freeze Dried Snacks & ensuring that only the pure essence of nutritional goodness is endured.
Our freeze-dried crunchy fruit snacks are packed with vital nutrients, antioxidants and luscious flavors of fruits that nourishes both, body and soul.
Get 'Your Bite to Healthy Life' NOW!!
Good snacking and munching option
My favourite recepies have got extra nutrition and taste
the nutrients remain intact…Good to use
It actually enhance my recepies
Good to garnish on sweetdishes and shakes